Music
HYBE heats up June with BTS FESTA - 3 Boy Groups, 3 Different Showcases
Including global sensation BTS, three boy groups under HYBE labels are set to fire up June.
In anticipation of BTS's 10th anniversary celebration, ENHYPEN, BOYNEXTDOOR, and &TEAM are set to pass the popularity baton with their diverse musical styles.
The main focus of music fans worldwide is, of course, BTS. The group, which in itself has become a 'genre' and a 'narrative', is about to celebrate their 10th anniversary (June 13th) with a FESTA-style meeting with fans. Major landmarks like Sevit Island, Namsan Seoul Tower, City Hall, DDP, and World Cup Bridge are set to light up in purple, and a special event is prepared for June 17th in Yeouido area amid various attractions. The FESTA slogan 'BTS PRESENTS EVERYWHERE' carries the complex meaning of 'BTS's gifts are everywhere' or 'BTS exists everywhere,' raising fans' expectations.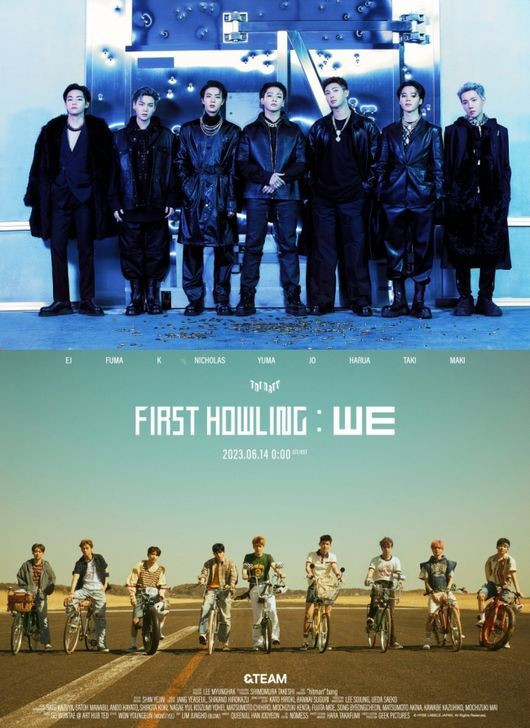 Prior to this, ENHYPEN heated up the atmosphere by igniting the flame of the boy group summer showdown. They released their 4th mini-album 'DARK BLOOD' on the 22nd, becoming a million-seller overnight. The title track 'Bite Me' is a pop genre expressing a boy's awareness that you and I are connected by blood and his desire for you to bite him as a proof. It's a song imbued with ENHYPEN's dark fantasy and captivating colors. UK music magazine NME highlighted this album, praising, "ENHYPEN is finally ready to open a new era."
The popularity baton from ENHYPEN will be received by KOZ Entertainment's newcomer BOYNEXTDOOR. Set to debut on May 30th, BOYNEXTDOOR exudes a refreshing and cheerful atmosphere, as suggested by their group name meaning 'boys next door.' Just by watching the two pre-released music videos ('I'm Going Crazy', 'One and Only'), you can feel the energy of bright youth. As songs expressing the excitement of love, they're expected to captivate the public with their upbeat sound and easy-listening melodies.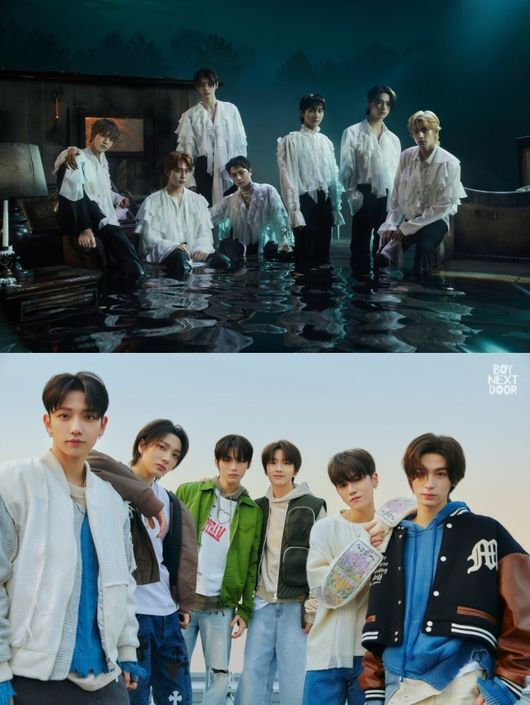 Following them is the global group &TEAM, born with the 'HYBE Success DNA', who are set for a comeback. Two Korean tracks ('FIREWORK', 'Scent of you') are included in &TEAM's mini 2nd album 'First Howling: WE', which will be released on June 14th. &TEAM, who took the top spot in the Oricon chart and Billboard Japan immediately after debuting in Japan last December, has aroused interest among local fans with the news of their full-fledged Korean activities. Not much information has been revealed yet, but with every unveiling of the teasing content reminiscent of art films, HYBE's unique aesthetic storytelling can be glimpsed. The various charms of &TEAM, which stimulate not only spectacular visuals and 'knife-like choreography' but also lyrical and nostalgic sentiments, are attracting attention.