Celebrity
BTS Suga's Leaked Tour Dates Spark Security Concerns: Fans Outraged Over Privacy Invasion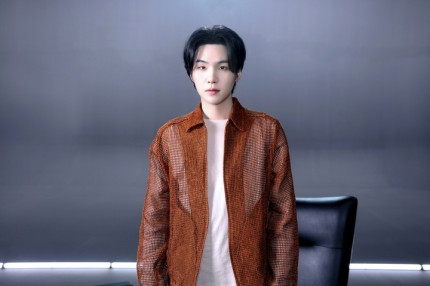 Rising privacy violations targeting BTS Suga have sparked anger among fans worldwide, following the leak of the K-pop star's private international tour dates. The alleged source of these leaks has been attributed to supposed rogue employees within companies associated with the tour, according to the BTS global fandom, known as ARMYs.
ARMYs Demand Respect for Suga's Privacy Amidst Tour Schedule Leaks
Suga, a pivotal member of the renowned South Korean band BTS, is currently navigating the international leg of his solo Agust D "D-Day" tour. However, the recent exposure of his confidential schedules has incited backlash from ARMYs who insist on safeguarding their idol's personal space.
BTS members have previously emphasized the importance of their privacy, such as when Jungkook shared a distressing incident of being pursued to an undisclosed location - his gym.
Dear @ime_indonesia why all SUGA's private pictures and schedules even places he visited/going to visit are leaked, his pictures and videos are being spread by people who claim as themselves as staff. Please tighten your security and It should be taken seriously! — 𝐒𝐔𝐆𝐀 𝐈𝐧𝐝𝐨𝐧𝐞𝐬𝐢𝐚 (@SugaIndoFanbase) May 25, 2023
Growing Unease Over Personal Space Intrusion
Despite Suga's inherently private nature, he has always been comfortable sharing glimpses into his schedules with ARMYs. Yet, like his fans, he treasures his space and privacy, particularly during his arrival in Jakarta.
ARMYs echoed this sentiment, trending phrases aimed at preserving their idol's personal space upon landing. However, these efforts seemed futile as images of Suga at the airport, along with further confidential information, were disseminated.
The leaks were purportedly spread by individuals claiming to be staff members, according to reports from fans.
United Stand by ARMYs Against Privacy Invasion
An ARMY representative expressed the fandom's collective concern, stating, "Why are all of Suga's private images and itinerary details, including places he plans to visit, being circulated? These are being propagated by people masquerading as staff. We plead that you enhance your security and treat this matter with the gravity it deserves!"
Additional comments urged for tighter control and accountability among staff members, highlighting their involvement in capturing and distributing unauthorized media.
The widespread indignation among ARMYs globally has led to demands for official statements from companies involved, including the tour operator and airport authorities.
Effect on Fans' Trust and Security Concerns
As BTS enjoys a massive global fandom, fans naturally yearn for frequent updates. However, they expect these updates to come from the group members themselves through official channels.
The narrative of leaked schedules and locations has stirred unease within the fandom. The idea that personnel, even those not directly working with the idols, are sharing confidential details has provoked outrage and prompted serious concerns about BTS's capacity to preserve any level of privacy while on tour.