Celebrity
'WEDNESDAY' Star Emma Myers Raves About K-Pop Band SEVENTEEN On Jimmy Fallon's 'The Tonight Show'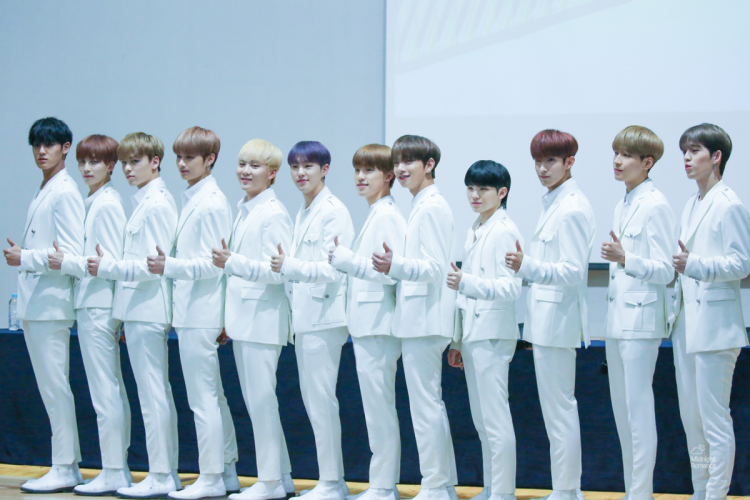 "The Tonight Show with Jimmy Fallon", posted a clip that featured "WEDNESDAY" star Emma Myers talking about her love for the South Korean group SEVENTEEN.
The breakout star raved about several details related to the band, even going on to explain why the group goes by the name SEVENTEEN even though it has 13 members.
Myers, who seemed to be a true-blue K-pop follower, said she had been a CARAT, i.e., a fan of the band for the past five years, ever since she was 15 years old.
Emma, who plays the role of the bubbly and vibrant Enid Sinclair on the superhit Netflix show, explained that though there are 13 members in SEVENTEEN, the band has three different groups for vocal, performance, and hip hop respectively, and then there is one team, so in short 13 + 3 + 1 is SEVENTEEN.
Jimmy Fallon, who seemed excited to know a bit more about the band, also asked her which was the right song to get initiated into the music of SEVENTEEN. Myers recommended "To You", one of the group's recent releases, describing it as a fun, and upbeat song with a great story behind it.
Emma's love for K-pop has been apparent since the actress was seen following mostly K-pop bands and other Korean artists from her personal Instagram handle. Interestingly, Myers had also revealed her love for SEVENTEEN in another interview previously. She is said to have become a fan of the band after hearing "Aju Nice", a popular song.
Myers has also disclosed that she is biased toward SEVENTEEN band member Jeonghan as she is enamored by his personality, voice, and visuals. Some of the other K-pop bands that she loves include BTS, ATEEZ, TWICE, STAYC, SHINee, NCT, TXT, ASTRO, GOT7, and Kim Sejeong.
Meanwhile, the clip of Myers's segment that was posted on the official Twitter account of the show, was shared by SEVENTEEN. In the caption, the band thanked both Emma and Jimmy and said that they hoped to see them soon.
Incidentally, SEVENTEEN made their first appearance, since debuting, at a festival in America on December 10 last year. The band performed on the main stage of the LA3C at the Los Angeles State Historic Park.
The band, which was formed by Pledis Entertainment, made its debut with "17 Carat", an extended playlist on May 26, 2015.