Celebrity
K-Pop Band SEVENTEEN's Agency Releases Invasion Of Privacy Statement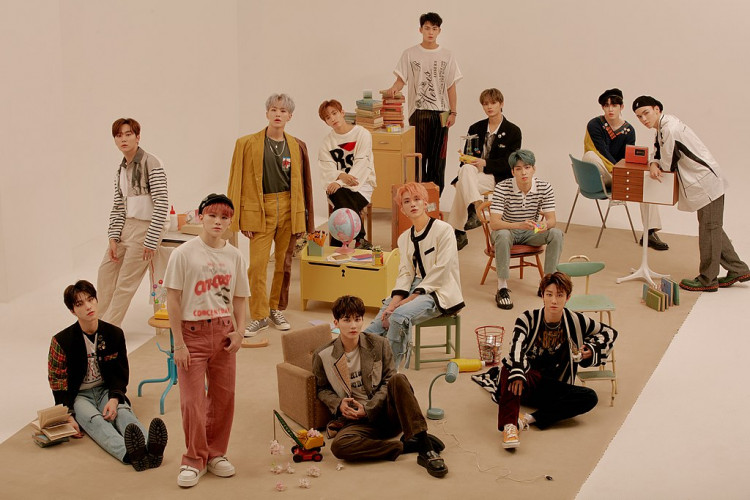 PLEDIS Entertainment, the agency that manages the K-pop band SEVENTEEN, has released a statement related to the privacy of the group.
Back in October, the company released etiquette guidelines for privacy, and safety, and to warn against violations. Now they have shared another statement related to privacy invasion.
In the statement, the agency expressed its sincere gratitude for the support of the band. They went on to mention that despite the previous notices' release, the agency still saw that unauthorized entering continued into the private space of the artists, other than venues officially announced as the band's official activity centers. The private spaces include hair and make-up shops, hotels, and living spaces. Privacy was also invaded within the security zones of airports.
The agency also stated that there were severe cases of privacy invasion, particularly during the band's recent tour, such as the waiting area at the hotel the band was staying at, people also tried to break and enter the hotel room, coming to close to the artists and also trying to attempt conversations during their travel within the security zones at airports, as well as inside aircraft.
According to the agency, such repeated actions are leading to mental pain for the artists. PLEDIS announced that not only will they perpetually blacklist those engaging in such behaviors from participating in all fan-related activities without prior warning, but they will also resort to necessary legal courses against such people with the help of evidence collected through monitoring initiatives and CCTV footage.
PLEDIS also added that they will continue striving to create a healthy fan culture and protect artists' rights and safety. They promised to take the strongest measures possible against any actions that violate the rights of SEVENTEEN.
Meanwhile, SEVENTEEN successfully completed their Japanese dome shows as a part of their world tour titled "BE THE SUN".
The South Korean boy band comprises thirteen members including Dino, The8, Vernon, Jeonghan, Seungkwan, Woozi, Mingyu, DK, Wonwoo, Hoshi, Jun, Joshua, and S.Coups. All the members are actively involved in not only songwriting but also choreographing, and the band is known to be a self-producing idol group.
SEVENTEEN made its debut in May 2015 with "17 Carat", an extended playlist that went on to become the year's longest-charting K-pop album in the US as well as the only rookie album to feature on the Billboard list of 10 Best K-Pop Albums of 2015.
The group has released four studio albums, three reissues, and twelve EPs.