Celebrity
Seventeen's Vernon Shuts Down Radio Host's Comparison To BTS, ARMY Slams Interviewer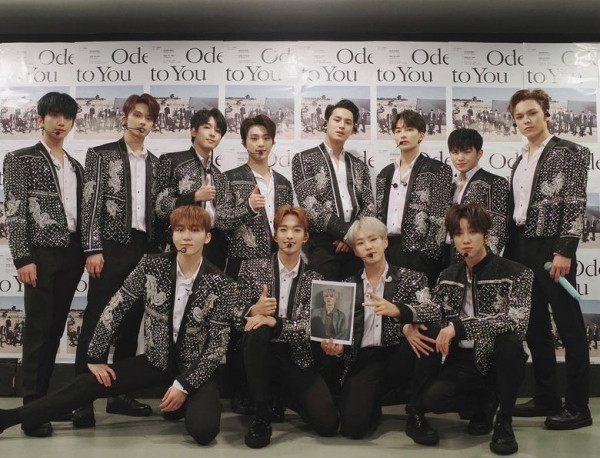 Vernon, a member of the popular K-pop band Seventeen recently visited the SiriusXM Hits 1 radio station. He was accompanied by two other band members, namely Seungkwan and DK. During the course of the interview, he was asked a tricky question by host Tony Simon.
While speaking about increasing their promotions in North America and more, the band members were compared to BTS by the host. The comparison soon became a topic of heated discussion on online communities and social media platforms.
Many fans and netizens thought that Simon had made a disrespectful comment with the comparison. It started with the host saying that though Seventeen had won multiple sales records and Billboard achievements, there was no way at the start of their journey they had expected that they were going to be out there just like BTS and at the same level as the Bangtan Boys.
While it was a tricky question and left the ARMY disappointed, Vernon addressed it with a diplomatic and simple answer, which won him much appreciation.
The K-pop idol mentioned that when they debuted, BTS was not the BTS of today, so it is really crazy what Seventeen is doing right now and where their band is right now.
The way Vernon handled the question and had a clear response, however, also started a war among the fans of Seventeen and BTS, with both fandoms rising to defend their respective beloved bands.
BTS fans felt that Simon's mention of BTS was unnecessary and disrespectful, and slammed the underlying comparison connotations. While Vernon was commended well for nicely handling the question.
Seventeen had made their debut in 2015, just two years after the debut of BTS, At that point, the Bangtan Boys were also facing their own shares of immense struggles as K-pop idols.
Band members of K-pop groups are usually careful while replying to such questions that have a way of stirring up controversy or fan wars. Once the Bangtan Boys were also asked about a K-Pop group that they thought could make it big in America, and leader RM told the band members in Korean to reply with caution. Instantly, members of the band diverted from the actual question and replied with "BTS".
Meanwhile, Seventeen has just got back from the US after numerous performances as well as a win at the MTV VMAs. The band also dropped their album "Face the Sun" this year.