Celebrity
BTS Leader RM Donates $71,000 To Overseas Korean Cultural Heritage Foundation For Second Consecutive Year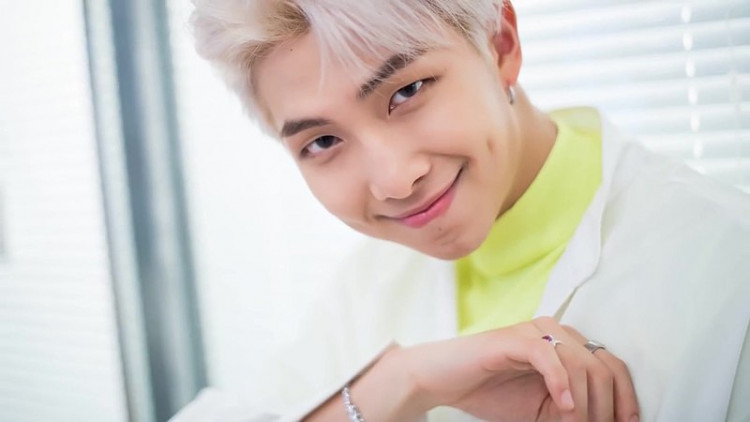 RM, who is the leader of mega K-pop band BTS, has recently donated 100 million won, which comes to $71,800 approximately, to the Cultural Heritage Administration and the Overseas Korean Cultural Heritage Foundation.
The news was disclosed by the foundation itself. The donation was made for the utilization, restoration, and preservation of cultural assets overseas. It is not the first time that Namjoon has donated money to the foundation for the cause, in fact, it is the second year in a row.
In 2021 also, the BTS singer quietly donated the same amount to the Overseas Korean Cultural Heritage Foundation. The foundation stated that the donations were used for the Joseon Dynasty hwarot's conservation work at the Los Angeles County Museum of Art (LACMA).
Hwarot was traditional Korean clothing, akin to a robe, worn only by princesses and royal women for ceremonial occasions during the period of the Goryeo and Joseon Dynasty. Later on, the attire became popular as clothing worn by brides from commoner families during their wedding.
At the moment, figures suggest that South Korea seems to have 30 hwarots, while 10 are present on foreign shores.
Meanwhile, the name LACMA will sound more familiar than others for the staunch ARMY as it is the same museum that Namjoon is currently talking about. In fact, he also recorded an audio guide for some of the works kept at this venue.
The added 100 million won that Namjoon gave as a donation this year will be used for creating a catalog, which will introduce Korean paintings. The BTS leader was also recognized as one of the 2020 Patrons of the Art after he loaned a piece of his sculpture collection to the Seoul Museum of Art. The piece in question is called "Horse", which was created by sculptor Kwon Jin Gyu. RM also gave 100 million won to the National Museum of Modern and Contemporary Art.
Furthermore, the much-loved K-pop idol posts several photos of him visiting art galleries and museums everywhere he goes on his personal Instagram handle. Additionally, the museums and galleries that the superstar visits gain further popularity with throngs of fans visiting them later. They come to be known as part of the "RM Tour", something that proves the kind of influence RM has within the Korean art industry.