Celebrity
BTS Drops A New Teaser Video For 'Tomorrow⁠ — The Documentary'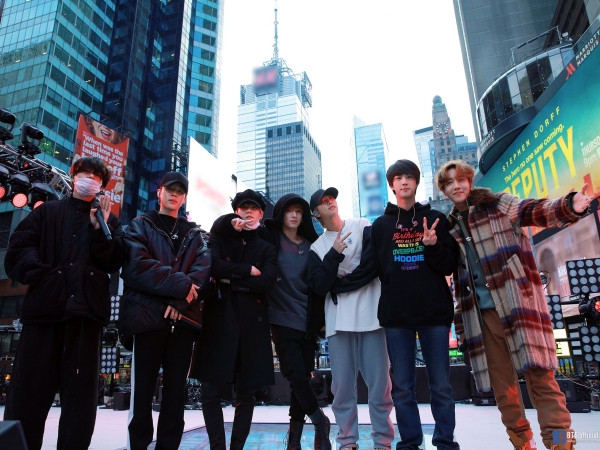 BTS recently dropped a teaser video for "Tomorrow". which is the story of trailblazers from the grassroots levels working for the betterment of Earth's most pressing issues, from social justice to climate change.
RM was the first to speak in the documentary saying that every day there are amazing people who are constructing a better future. Jimin added that some of these people are also making small changes, however, which create a big impact.
According to RM, as members of BTS, each of them has been giving support to sustainability initiatives globally, and one of those is for "Tomorrow", which is a global community that Hyundai Motor Company has created in collaboration with the United Nations Development Programme. The aim is for sharing concrete solutions to local problems.
SUGA said that this community inspires the Bangtan Boys, and they believe it will inspire everyone. One of the community's stories was mentioned by Namjoon who narrated that Emmanuel Alie Mansaray, a 24-year-old boy, developed the first locally made solar-powered car in Sierra Leone.
RM added that not only is Mansaray a self-taught engineer but he also developed his vehicle from bamboo and recycled parts that he got in a scrapyard.
Jungkook quipped that basically, Mansatay created a car all by himself at the same age as the golden maknae of BTS, reinforcing the fact that the 24-year-old from Sierra Leone made his own eco-friendly car, which many can see on the streets these days.
Jin added that since the car was essentially made from waste, it was better for the environment.
SUGA then narrated another incredible story, saying that in a small village in Vietnam, Da Nang, a lady called Ms. Hong started to collect food and plant waste for creating eco-friendly cleaning products. She is also helping her community by giving jobs to more than 400 women. Furthermore, the real cool thing is that she wants to teach others as well how to create eco-friendly products themselves.
Here V added that he too wants to try making such products himself and use them. J-Hope shared that it is cool enough to create cleaning products from trash, but that Ms. Hong had a massive impact on others as well.
TaeTae agreed that the world is getting better thanks to people such as Ms. Hong and asked who is next.
The Bangtan Boys then went to talk about another inspiring story in the teaser video, sharing that all these innovators show that everyone can make a difference. BTS ended the video by saying that all of them support "Tomorrow".
The full documentary will be available on September 16. Watch the teaser video here.