Celebrity
RM Discloses Uncertainty About BTS & Wanting To Protect Band, Reveals Personal Crisis During Birthday Live Stream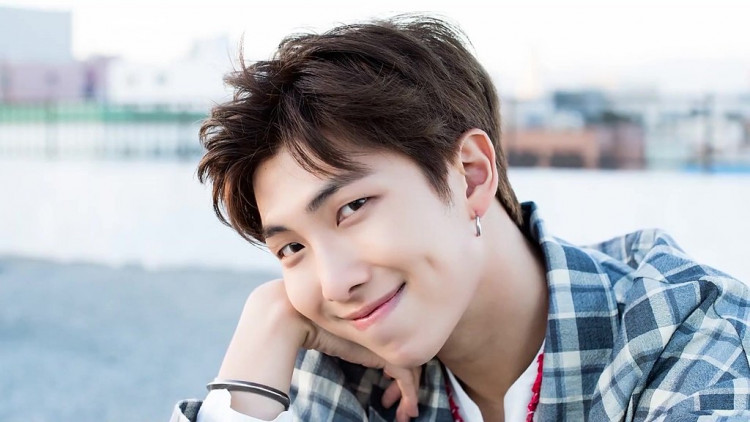 The leader of BTS, RM, had his birthday on September 12. To celebrate the day with the ARMY, the official fandom of the band, the K-pop idol conducted a live broadcast on Weverse.
During the live event, Namjoon revealed many things, such as a personal crisis that he went through, trying to protect the band and more. He started the broadcast by blowing out birthday cake candles after which he started to update his fans about all the things he has been doing lately.
The superstar began by confessing that he is uncertain about BTS and spoke about trying to protect the team. He revealed that the members have been discussing the group's next steps and confessed that BTS is in a period of confusion, trying to safeguard what is theirs.
According to RM, he also feels that he has not done enough to help his band members. this year.
Namjoon shared that the crisis BTS is facing can come from outside or inside, but he told the ARMY that all the members, comprising him, V, Jungkook, Jimin, Jin, J-Hope, and SUGA, are very close. The leader even unveiled that the relationship between the seven is so close to the point that it made him get a friendship tattoo, something that he did not want previously.
RM said that all band members are on the same page when it involves the want to stay together for a long time and they are working hard to ensure they stay together because the relationship between all is better than ever.
Meanwhile, RM sported a white T-shirt and denim hoodie while cutting the birthday cake, which was in the shape of his pet dog Rap Mon. The singer quipped that he did the live to celebrate his birthday and that he was at his house at that moment. He thanked all the people who wished him on his birthday.
The singer said that the warm wishes by his fans made him emotional and cry, and that he had also wanted to do a small concert, a performance in a place such as Hongdae.
Another information that the much-loved singer shared was that his solo album is almost done and he expects its release by the end of 2022. Furthermore, that just like he worked in Sexy Nukim, the other BTS members were also working on such projects.