Celebrity
BTS: Jungkook Named Most Famous K-Pop Idol In US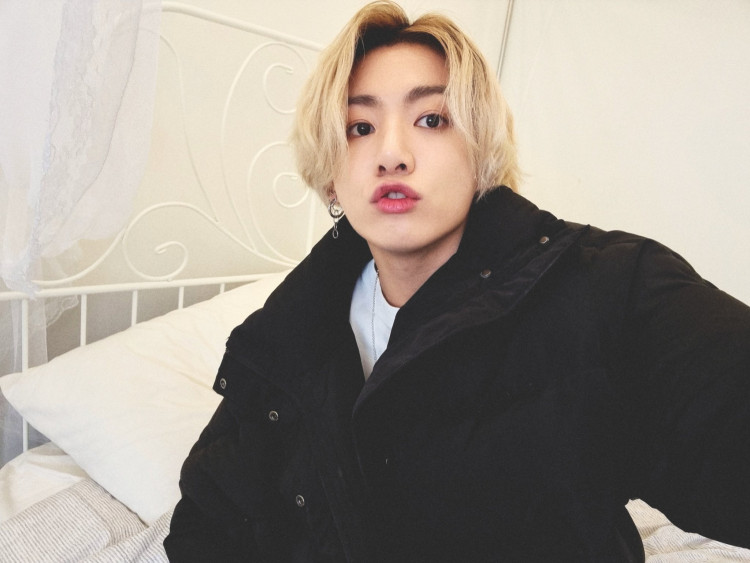 According to a new report by The Netizen Report magazine, the golden maknae of BTS, Jungkook is the K-pop idol who is the most famous in the US.
If that was not all, as per the Big Data Hallyu Market Research 2021, the 24-year-old singer was named the most popular entertainment star from Korea in India.
The research was conducted by the Korea international exchange agency and the Korean Ministry of Culture, Sports and Tourism. Jungkook, who is a songwriter, singer, and dancer, was named the top K-Pop Idol across several categories.
Meanwhile, the much-loved megastar, whose full name is Jeon Jungkook, is also featured on the "Famous Edition" cover of the July 2022 issue of The Netizens Report. It is an American-based, bi-annual serial magazine.
The July issue also provides a ranking of the USA's top fifty most renowned names and faces for the year 2022. Will Smith, Kim Kardashian, Elon Musk, and Donald Trump feature in the top ranks.
According to the insights by Netizen Reports, Jungkook is America's most famous K-Pop idol and there was an entire piece written about him, that highlighted his different achievements, influences, and breakthroughs, in the United States.
The report also stated that one thing is certain, which is the fact that Jungkook's popularity is growing in the United States. The magazine also mentioned that the singer's recent success with the hit collaborative track with Charlie Puth called "Left and Right" shows he is up to something, and maybe a lot of things in the coming months and years.
Incidentally, for the week ending on July 23, the track earned the No. 51 spot on Billboard's Hot 100, marking its third week in a row on the chart. The South Korean artist has become the second K-pop soloist in the history of the Hot 100 to chart a song for three weeks since another Korean sensation PSY achieved the feat twice with the massive worldwide 2012 viral hit "Gangnam Style" repeating it with "Gentleman" in 2013.
Adding to the list of his credits, apart from those related to his music journey, Jungkook was the most-searched male K-pop idol according to Google's mid-year chart in 2019, topping the same list again in 2020. He was also YouTube's most searched K-pop idol on YouTube in both 2019 and 2020.
Jungkook also set a new record in March 2021 for the most real-time viewers in the history of V Live history when the singer's solo live broadcast got more than 22 million simultaneous viewers.