Celebrity
BTS: V, Jungkook, Jimin, Jin Announce Collaboration With Benny Blanco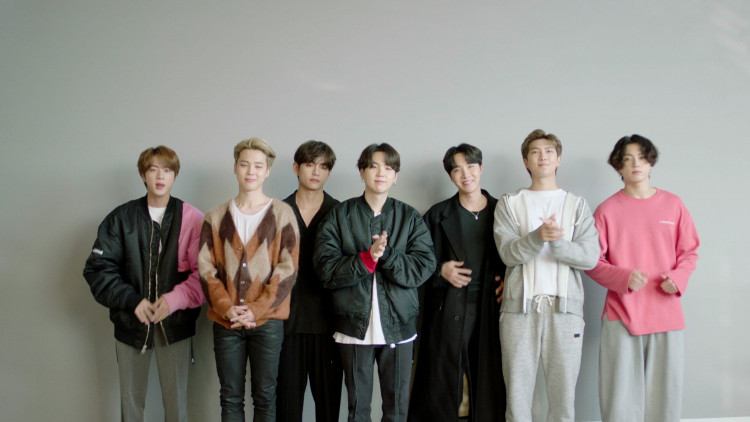 BTS members Jungkook, Jimin, and Jin are going to collaborate with American producer Benny Blanco. The trio teased a small video announcement of the news on social media.
In the shared video shared, the American producer is seen on a video call with V, Jungkook, Jimin, and Jin. He praises the Bangtan Boys and says that he hasn't known them for a long time, but he really enjoys their music.
Jimin then gives the suggestion of a collab and Benny jumps at it exclaiming that they should make the best song of the year.
With the announcement of the upcoming collaboration, the ARMY has been speculating if the rap part will have American rapper Snoop Dogg, as he has also earlier spoken about his upcoming collaboration with the Kings of K-pop.
The BTS members had earlier mentioned that they will produce special remixes for some songs, which the fans select, with the famed American producer. Incidentally, the band's collaboration with Benny Blanco is the culmination of its #MyBTSTracks campaign.
In fact, some days ago, the ARMY was asked to vote for their favorite songs on an Instagram poll, while mentioning that the Top 3 favorite ones would be revamped into a special remix package with Benny Blanco's help.
Most of the fans picked "Blood Sweat and Tears", the 2016 hit song by BTS that was the title track of the album "Wing".The 2018 hit "Fake Love", from the album "Love Yourself" got the second highest votes. The third track which has been picked up for the special remix is the 2020 hit "Life Goes On" from the band's self-produced album "BE".
The three fan-favorite songs will now be released as special remixes under the BTS-Benny Blanco collaboration.
The collaboration also follows a post that Benny Blanco had shared on Twitter where he said that ever since fans introduced him to the live performance of BTS, he couldn't cease to be fascinated by the group and that he had been dancing, singing, and supposed that he could possibly be within the band.
Meanwhile, BTS has earlier collaborated with many international artists, including Coldplay, Ed Sheeran, and Megan Thee Stallion. Earlier, in June, Jungkook released a collaborative track with Charlie Puth called "Left And Right" which has been dominating various global charts ad breaking records.
BTS, who are 21st pop icons, announced on the 10th anniversary of their debut that they will be taking a hiatus where the individual members will focus on their own projects and multiple other things.