Celebrity
BTS: Kim Taehung 'V' Is Seen Crying In New 'In The Soop: Friendcation' Teaser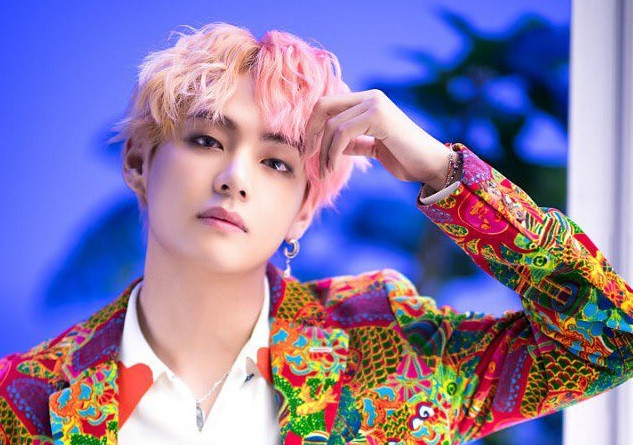 The new teaser for the Disney+ series "In the Soop: Friendcation" featuring megastar Kim Taehyung aka V was dropped on Monday. The docuseries revolves around TaeTae and his Wooga Squad featuring Peakboy, Park Hyung Sik, Choi Woo Shik, and Park Seo Joon.
The third official teaser showed the five going fishing, ice skating, and having a feast. The group of friends also had candid conversations, with the clip ending with V breaking down.
At the start of the clip, Park Seo Joon and Peakboy were seen joining Hyung Sik, V, and Woo Shik for a meal when they talked about the Wooga Squad concept being a part of the show. Seo Joon asked TaeTae how it could happen, Woo Shik laughingly said that he did not even shave, while Seo Joon added that it was crazy.
Peakboy then questioned the person behind the camera asking if everything was impromptu, to which the BTS superstar said that he thought that they could just try. As everyone went on laughing, Seo Joon repeated what Taehyung had told him earlier, which was to trust him and to just do it.
The clip's next segment revealed that TaeTae planned a four-day "friendcation" trip during this year's winter season. Peakboy then asked if they should just go acting like they were having fun, to which Seo Joon replied to not act and have fun for real.
The video then proceeded to show the Wooga Squad suggesting activities for the vacation, with V suggesting ice skating, Woo Shik proposing campfire, and Peakboy saying fishing.
Next, the five were seen fishing and commenting that it had started to feel like a real trip, with Peakboy looking shocked because he managed to successfully catch some fish. After which, Seo Joon and V were goofing around inside an ice skating rink, then proceeding to laugh as they enjoyed a dip in a hot tub.
At the end of the teaser clip, the members were seen resting together in a dark room, when someone asked TaeTae if he was crying. Another friend confirmed that V was indeed crying after lifting the blanket from his face. A third person questioned why was V crying and what was wrong.
The show will air on Disney+ on July 22 and new episodes will be broadcasted every Friday at 11 PM KST.