Celebrity
BTS' '2020 Map of the Soul' Concert Tour Canceled -- Here's Why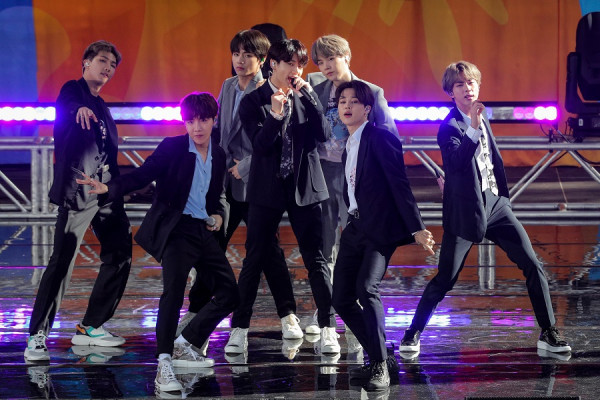 Big Hit Music has officially announced the cancellation of BTS's "2020 Map of the Soul" world tour dates. Sadly, the much-awaited concert events get formally canceled after several delays and moves to a later date.
It is not the first time BTS's "2020 Map of the Soul" world tour was canceled. In fact, it was previously postponed due to the COVID-19 pandemic earlier last year.
In a statement, via AllKpop, the entertainment company revealed that it was already hard for them to resume the event because of the ever-changing circumstances beyond its control. It initially wanted to hold the performances with the "same scale and timeline" as originally planned, but it might be hard to do it now due to the world's current situation.
So, Bit Hit seemed left with no choice but to cancel the event in general. The tour's concert dates in Seoul were already canceled in February 2020.
It was followed by the cancellation of its North American leg in March and postponement in Europe and Japan before the ticket sales there. Anyhow, fans who already had tickets for the North American shows would receive an email about the refund.
In addition, the company assured fans BTS would once again return on stage for concert tours. It is now looking for a "viable schedule and performance format" to meet fans' expectations.
Meanwhile, the supposed "2020 Map of the Soul" world tour was said to be BTS's "biggest and grandest" concert tour to date, Bandwagon Asia noted. Twitter user Epipeny claimed there would be play zones, customized tour villages with hotel themes, food, and rest areas, making it look like a festival.
Despite the cancellation, though, ARMY still showed its support to its favorite K-pop group. They even made the hashtag #ARMYwillwaitforBTS a trend.
"Map of the Soul" was the group's follow-up concert tour after the 2019 "Love Yourself" tour. The latter was the band's most successful tour, with more than $196.4 million in earnings across 42 shows and over 2 million attendees.
It also set the record for the highest concert tour by non-English performers. Anyhow, despite the cancellation of many live concerts due to the global pandemic, BTS is still making its presence felt online.
In fact, in celebration of their seventh anniversary in June 2020, it held an online concert called "Bang Bang Con" and had more than 756,000 viewers and earned $19 million. It was, then, followed by "Map of the Soul On:E," which earned a whopping $43 million and saw by 993,000 watchers. Moreover, as Big Hit claimed it would soon announce the next concert gig of BTS, it is surely another must-see event. (Business Times)