Celebrity
BTS Jungkook Proves Star Power With Several Famous Celebrity Fans -- Who Are They?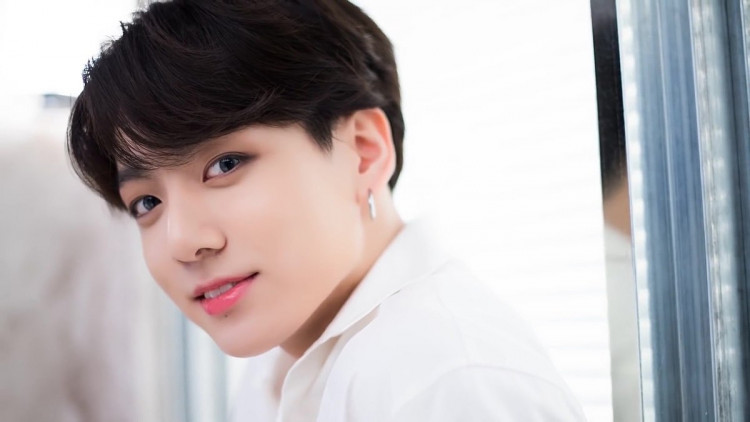 BTS Jungkook has proven his fame time and over again-not just in his home country of South Korea but all over the world. Well, he will never get the names "SNS King" and "Sold Out King" for nothing.
Jungkook's brand power, appeal, incredible talent, and the list go on are impalpable. So, it is no surprise that he gets the attention of celebrities in Asia and abroad.
Did you know that the most famous BTS member in Japan is Jungkook? Yes, Rank1 and Haryu Korean, dubbed the largest Korean/Asian information sites, ranked the 23-year-old star as the most popular part of the group.
Some of his most celebrated personality fans in Japan are Japanese models and idols. According to AllKpop, they love his song "Still with You" despite being released on SoundCloud more than a year ago.
Japanese model Shuzo, who became the face of Gucci, Celine, Louis Vuitton and other luxurious brands, shares a video of him on Instagram, dancing on Jungkook's "Euphoria." In addition, Japanese national figure skater and national champion Tim Koleto praised the same song on his own Instagram page, saying, "Still so good."
He even shared a photo of him and his wife, fellow figure skater Misato Komatsubara, on Twitter with a caption from "Euphoria" lyrics. In addition, several Japanese dance crew members also dance to the BTS member's solo song titled "My Time."
Japan's star figure skater and two-time Olympic champion Yuzuru Hanyu was also seen dancing into Jungkook's step in "DNA" backstage while warming up for World Team Trophy.
Even the Japanese rock band Kishidan frontman Ayanocozey Show bought the Kombucha that BTS's youngest member drank on V Live. He even called the singer-songwriter "Guku Chan."
Of course, Jungkook's star power has transcended the international spotlight, attracting even some of the most famous Western artists. "Game of Thrones" star Maisie Williams once revealed her bias is the "Begin" hitmaker, Lifestyle Asia noted.
Elite Daily added that Charlie Puth has been a fan of BTS for a long time since Jungkook covered his hit song, "We Don't Talk Anymore." In a tweet, he said he really liked "Jungcook," though he misspelled the Korean superstar's name.
Later, Soompi revealed Puth apologized to Jungkook and he wanted to meet him personally to say sorry. Along with other BTS members, the two met at the 2018 MGA Awards to perform "We Don't Talk Anymore" and "Fake Love."