Celebrity
BTS Jimin Revelation: Here's How His Success Made Him 'Rookies' Bible' And 'Idol of Idols'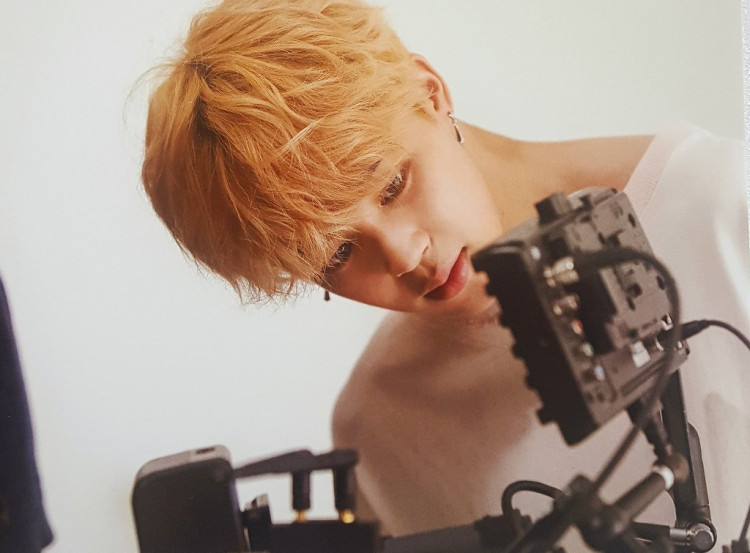 BTS Jimin doesn't only get the attention of many fans worldwide but also from his fellow famous personalities. He is always leaving a good impression -- thanks to his incredible charm, good attitude, and skills.
In fact, he is now the idol of many and an inspiration to several aspiring K-pop artists. With his influence and BTS's worldwide fame, what does this make Jimin feel?
American singer, songwriter, producer, and multi-instrumentalist Candace Sosa revealed the 25-year-old K-pop giant is her bias. In fact, she has a "slight thing" for Jimin, so she chose him when asked about her favorite member of the group in an interview with GEEKSPIN.
Sosa has worked with the K-Pop superstars on several of their songs over the years. She is a producer, who got involved in "Magic Shop," "Love Maze," "Mikrokosmos," "Am Fine," "Love Myself," "Moon," "Euphoria," and "We Are Bulletproof: The Eternal."
Though none of these tracks involved Jimin alone, he remains one of her favorites. This proves the "Serendipity" hitmaker's star power can attract the attention of even the international stars.
According to AllKpop, Jimin is now famous for being the Rookies' Bible and Idol of Idols. So, what do these things mean?
Newbies have nothing but good words for him, making Jimin their inspiration to succeed in the business. They also try to cover some of his songs to see if they have enough vocal and performance skills to make it in the industry.
In South Korea, Jimin is now considered the benchmark performer in singing and dancing. So, what does the group's success make him feel?
In an interview with WeVerse Magazine, Jimin revealed that BTS's success and popularity sometimes didn't feel real for him.
Despite that, the performer remains grateful for the love and support the boys continuously receive from day one to today. The fans' reactions, the videos they cover, and the dance challenges they do make him very thankful for everything.
"It lit up my life," he said. Jimin continued that BTS made all of the songs with a "good purpose in mind."
So, whenever he hears people say they enjoy listening to their music, it makes him feel fulfilled. Jimin revealed the group's main purpose and added that their song "Permission to Dance" has the perfect message for everyone right now -- giving people comfort amid these trying times. (Source: Business Times)