Celebrity
BTS Jungkook Openly Answers Personal Questions That Surprised Fans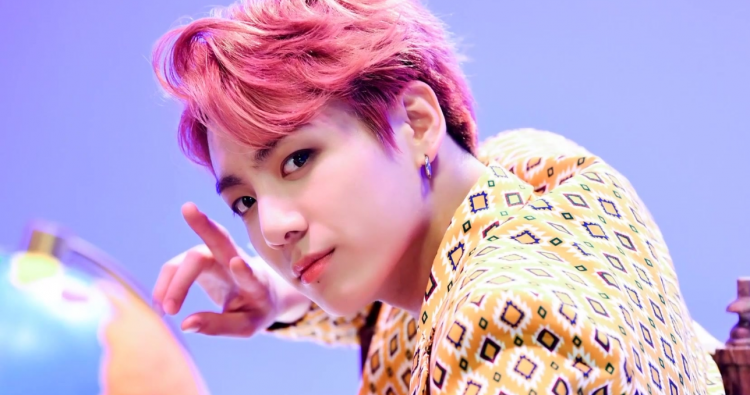 BTS Jungkook is now taking the spotlight with the many achievements he has attained since being launched as part of the K-pop supergroup. After dominating the music charts with his songs, he graced Vanity Fair's YouTube channel to answer some personal questions.
BTS members were tested how well they know each other by answering some questions about their fellow members. Jungkook was the last one who asked his questions, starting with his favorite song to perform.
As expected, RM, Jin, Suga, J-Hope, Jimin, and V quickly gave their answers. As some said "Euphoria," Jimin got it right with "ON," AllKpop noted.
Jungkook revealed the group had yet to perform this song in front of their fans, and he believed they would love it if they do so. He then asked his bandmates about the food he could eat for the rest of his life.
However, it looks like the answer is not food at all. Instead, Jin asked if it was ARMYs' love, to which the youngest BTS member agreed.
He quickly changed his answer and said Jin got it right. The rest of the boys, then, burst out laughing. Surely, this one made fans happy.
Jungkook's question-and-answer video came after the BTS member was reported to have been dominating this week's music charts. The K-pop idol has been on Billboard Japan's Hot100 Composer Chart for 19 weeks in a row for his co-composed track "Film Out."
In addition, his solo song "Begin" tops Billboard World Digital's song sales chart, while "Euphoria" has extended its stay as the longest-charting solo song by a K-pop idol. The song now holds its own record.
For this, History Maker Jungkook and Vocal Powerhouse Jungkook started to trend worldwide. It also trended in several countries, along with the hashtag #JungkookBillboardTakeover.
With his and BTS's incredible success, the 23-year-old performer told WeVerse magazine, it sometimes feels like a "burden" to match their past successes. He revealed the triumph their Enligh-language songs "Dynamite" and "Butter" experienced seemed to set an "unattainable standard."
"Butter" had been on the top of Billboard Hot 100 chart for seven weeks, while "Dynamite" had been No. 1 for three weeks. It was also the group's first No. 1 song in the U.S.
Despite the recognitions Jungkook received, he knew he had to work harder to surpass their success. Anyhow, as "Butter" seemed to be more successful than "Dynamite," he revealed he stopped feeling "weighed down." (Business TImes)