Celebrity
BTS RM Revelation: Is He The Flirtiest Member Of The Group?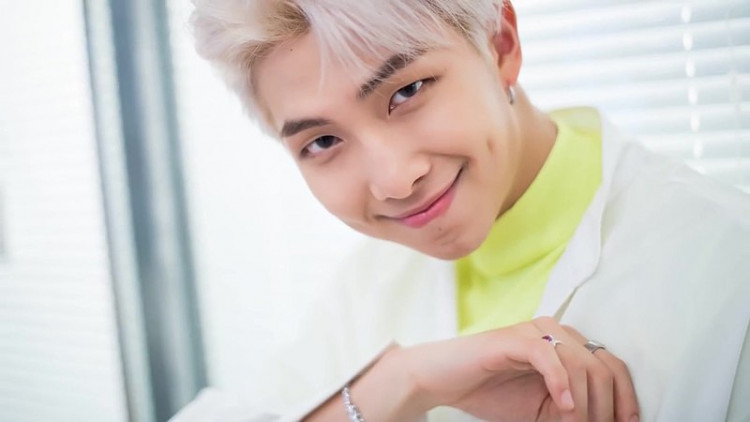 BTS RM recently flirted with ARMYs on his live WeVerse broadcast and they all loved it. As he dropped some of his hottest pickup lines, could it be considered that the rapper is the flirtiest member of the group?
BTS knows how to excite their fans in the most romantic way. Now, RM was never shy of doing it with their followers and they were all having it.
Everything started when a fan asked the 26-year-old star if he would watch the shooting stars that would come out throughout that night. But, instead of simply answering the question, RM took advantage of the moment to flirt a little.
According to Koreaboo, the hitmaker said fans' comments were like shooting stars for him. Though his pickup line is too corny even for RM himself, he did not stop there.
He continued that, when he saw one of the shooting stars, he would wish to meet the ARMY. He even said that his second wish would be the same, wanting to finally personally see BTS's fans.
Of course, this made the group's followers happier than ever. They also hoped to meet the hottest boy band after the lengthy gathering restrictions due to the COVID-19 pandemic.
However, this was not the first time RM flirted with fans. In his first live stream this year in January, he talked to their fans about anything under the sun, from TOEIC score to "Ducktan Sonyeondan" to his exercise, for half an hour.
As expected, viewers filled the chat with a lot of comments and one particular remark caught RM's attention. He chose to read the classic pickup line out loud, asking if his legs were tired because he had been running in his mind.
RM ended the note with an "oohhh" sound and gave everyone the flirtiest smile. So, does this make him the flirtiest member of BTS?
By the looks of it, fans have a different bets. In a discussion on Quora, a user named Clare Dunstan believed Jimin is the flirtiest of them all.
She said he could even flirt with a brick wall if he wanted to and it seemed to be his nature. Is this his habit? It might only be the dancer's way to approach people, whether his friends or strangers.
Anthi agreed with Dunstan's sentiment, saying Jimin could indeed be very flirty at times. He does it to both sexes and it may already be a habit for him.
Lastly, Ju Yuhn believed it could be Jimin or Jin. He said Jin is a handsome guy, while Jimin is incredibly sexy, especially in his performances in "No More Dream" and "Perfect Man." (Source: Business Times)