Celebrity
BTS Conquers Billboard Hot 100 For Five Consecutive Weeks, Secures New Music Chart Record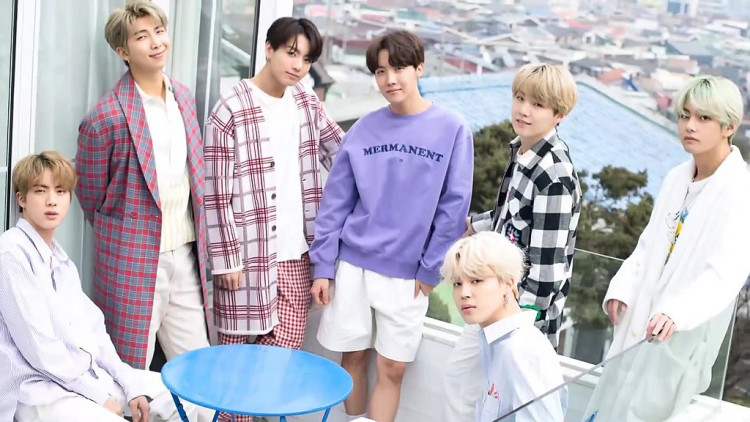 BTS is unstoppable and literally conquered the Billboard 100 music chart as it continues to rank no. 1 for five consecutive weeks with its latest song, Butter. With this feat, the superstar band broke its own record and records of veteran foreign artists.
Yonhap News Agency reported that BTS' Butter maintained its first-place ranking due to 12.4 million streams in the U.S. and selling a total of 128,400 downloads which is said to be 15% higher in the week ending June 24. Additionally, the song gained additional six percent radio airplay audience impressions, which translates to 27.6 million impressions in the week ending on June 27.
Billboard notes that in the entire history of its Hot 100 music chart ranking, BTS' Butter is 11th song out of 54 to rank no. 1 for five straight weeks. This is why the single is considered a record-breaker.
This is not all because Butter also became the first song since to place no. 1 for the longest period following the collaborative piece of Mariah Carey and Boyz II Men titled One Sweet Day which was released in 1995. The American act's song was on the Billboard Hot 100 for 16 weeks.
At any rate, BTS dropped Butter on May 21, and it has appeared on Hot 100 since then. It bested the group's very first full English song Dynamite in terms of music chart records, even if the band was nominated at the Grammy's for it.
The song also did better on YouTube when it recorded 108.2 million views in the first 24 hours after the initial release, while Dynamite accumulated just 101.1 million views in the same length of time. Lastly, BTS' Butter also made history on Spotify for having the most streams on the first day, which was 20.9 million.
Meanwhile, Koreaboo mentioned that RM reacted to his group's latest achievement of reigning on Billboard Hot 100 for five weeks straight. The BTS leader reportedly expressed excitement and disbelief and even uploaded a meme to show how he and the rest of the group feel about their latest accomplishment.