Celebrity
Ed Sheeran Drops BTS Song Title In Huge Spoiler Incident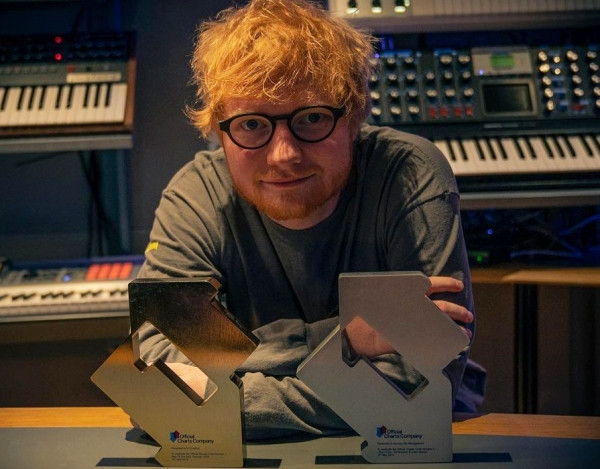 BTS is set to release new songs very soon, and it was even reported that the seven members had filmed a music video already. But then, they have not confirmed anything yet.
BTS may not be saying anything about their upcoming song releases, but some details have been leaked already! In the case of the biggest boy band in the world, the leak is not an ordinary one because a popular colleague is a culprit.
On June 28, Ed Sheeran just spilled the beans and revealed the title of BTS' upcoming track. It is uncertain if the English singer and songwriter are aware that he just dropped a major spoiler, but it was really a huge one, for he told his followers on Instagram that one of the South Korean boy band's new songs is called Permission to Dance.
Perhaps, Ed Sheeran realized what he had done later, but it is too late to take it back now, for the song title even trended on social media as soon as words started to spread. Allkpop reported that the 30-year-old singer went live on IG and fans started to ask him questions to which he gamely responded.
One of the questions directed to Sheeran was if he was BTS' songwriter, to which he responded with a "yes" but added that they have a song coming soon. Fans got excited with that information. Hence, they continued to ask what is his favorite BTS song and he replied without hesitation that his favorite is the group's newest song called Permission to Dance.
Sheeran added that he thinks this will be the band's next single to be released. He went on to say that this musical piece is "very dancey." Koreaboo also noted that the singer was also asked who his favorite BTS member is but rather than mentioning a particular name, Ed Sheeran said that all of the members are cool.
"I'm never going to win saying someone is cooler than someone else," he said. "I think they're all great."
Meanwhile, Hybe Label or BTS has yet to release a statement regarding this big reveal. But definitely, even without official words from the agency or the members yet, fans are already so hyped up now that a song title has been unveiled.