Celebrity
BTS Accused Of Music Chart Manipulation, ARMYs Rush To Defend The Group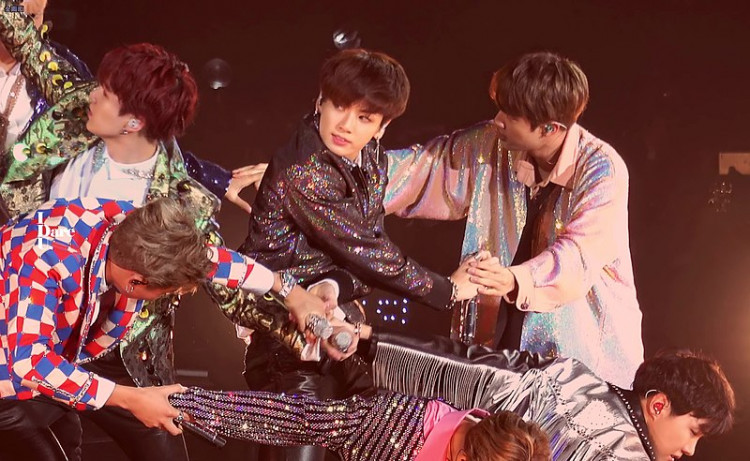 BTS has been topping music charts around the world every time it releases an album or just a single. Literally, the South Korean boy group automatically sweeps the charts whenever it has new songs.
Since this keeps happening, the team has been accused of manipulating the charts to show such results every time.
According to Allkpop, a media outlet based in Paraguay called ABC Digital published an article claiming that BTS was only able to reach the no. 1 spot on Billboard HOT 100 Music Chart with its new song release titled Butter because they cheated by rigging the results.
The said Paraguayan media alleged that BTS bought copies of their song in bulk. ABC Digital stated that the track only costs $.69, so it is easy to purchase even in large numbers. This report was said to have been published on June 13 but only came to light now.
With the alleged cheating through music chart manipulation, the publication further said that this just made the chart ranking useless since BTS will surely emerge in the first place.
BTS fans to the rescue
Now, with this explosive claim, the ARMY could not stay quiet and immediately moved to defend BTS and protect them as well. The fans rallied behind the seven members and slammed ABC Digital for the reckless allegations.
As mentioned on Koreaboo, the ARMY wants the media outlet to issue an apology to BTS. The fans said that the publication does not have any evidence to back up its claims, so what it wrote was baseless accusations.
On social media, fans trended the hashtag #ApologizeABCCOLOR in South Korea to call out the attention of ABC Digital and push it to release a public apology. The fans also pointed out that BTS gained negative comments due to the article, so they are also demanding that it be taken down and corrected.