Celebrity
BTS Gathers More Than 1.3 Million Paid Viewers For Online Fan Meeting '2021 Muster Sowoozoo'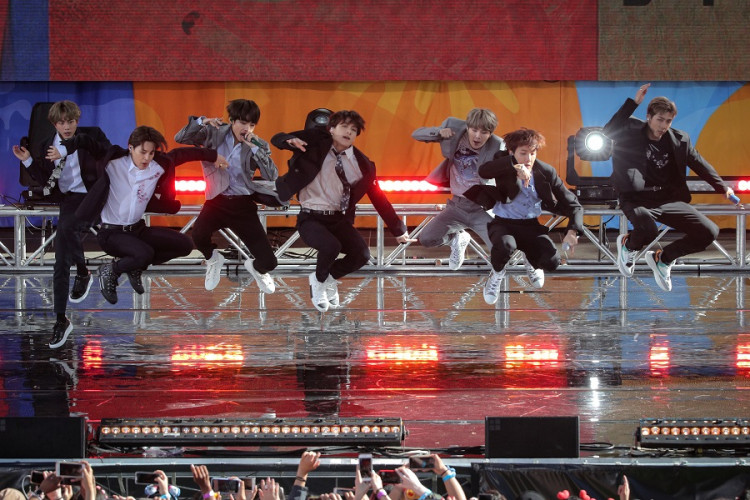 The Grammy-nominated band BTS shared a memorable time with its ever-supportive fans, who call themselves ARMYs, across the globe through holding an online fan meeting titled BTS 2021 Muster Sowoozoo.
BTS's online fan meeting concert
The BTS 2021 Muster Sowoozoo was held on June 13 and 14, a two-day event to celebrate the eighth debut anniversary of the band since its debut.
The word "muster" means an assembly of troops, has become the official term for BTS's fan meeting. Furthermore, this year's celebration showed off the grandiose and magnificent staged that showcases live performances of 15 songs.
The outdoor event was covered by six camera angles, from which viewers can select from. Also, the online fan meeting has various arrays of ARMY signals, ARMY in echo, and ARMY on air.
Fans massively gathered for the event
Soompi reported that during the two-day event of the world's most phenomenal K-pop group, a total of 1.33 million people in 195 regions worldwide tuned in.
This year's event marks the comeback of BTS's Muster since last year's show did not push through due to the COVID-19 pandemic.
BTS sang their ever-charting singles, including Life Goes On, Butter, and Dynamite. Also, the band members were given a chance to greet their fans across the globe, marking the event's alpha.
The band stated, "We've come to meet our liberator, ARMY. What we need is the signal that tells us where our destination, ARMY, is."
BTS communicated to its fans using the latest IT advancement
Despite the concert being held online, with no in-live audience, BTS was able to interact with the ARMTYs via the ARMY in echo and ARMY on-air technology.
Viewers were shown on-screen throughout the event and were gifted by a special event where voice recordings of fans were played, singing along to their idols' songs and official chant.
Shortly after the event, BTS announced that they would be releasing the CD version of Butter on July 9 at 1 PM KST.