Music
TWICE Latest News: Members Share Their Favorite Choreographies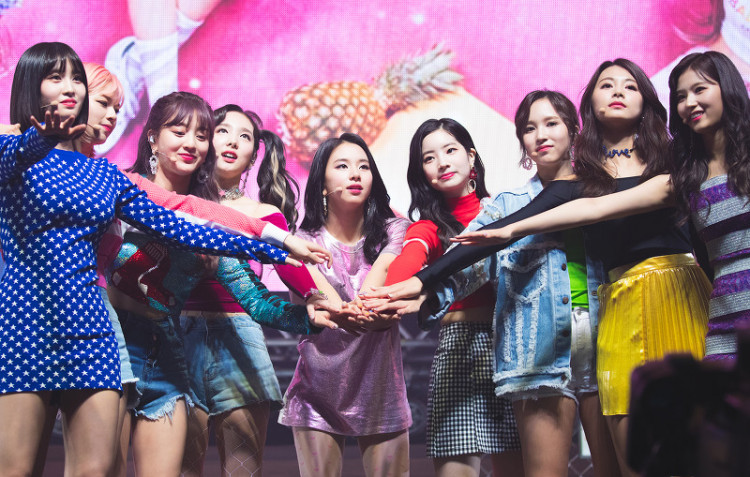 TWICE revealed their favorite choreographies over the years. The girl group has so many amazing and iconic choreographies. NME recently asked the girls about what are their favorite choreographies, and many surprisingly had similar answers.
1.Momo
Momo was the first to answer and she chose 'Cry For Me'
"For me, the first favorite is 'Cry For Me' because, in the end, intro part, there is a group dance that I thought came out beautifully. And the choreography reflects the lyrics, so I like that a lot," momo said.
In addition, she also said "Another favorite is 'Feel Special' because we get to dance a lot as a group moves. It also came out beautifully, so I like that a lot."
2.Nayeon
Nayeon's answer was similar to Momo's so she decided to pick her third favorite choreography by saying, "Actually, Momo said the two my favorites. So if I were to pick, I had to give my third choice which is 'Dance The Night Away.'"
She also added, "The choreography is really hard, but during the dance, we get to make a lot of eye contact with each other, so it kind of puts us in a really good mood while performing the song."
3.Mina
Mina chose 'Firework,' which is a sidetrack from their 'More & More' album.
She said that they rarely perform this song on stage, but it's her favorite because it's very sexy and powerful at the same time.
4.Tzuyu
Just like Momo and Nayeon also loves the choreography of 'Cry For Me.'
She said, "Cry For Me because the lyrics really reflect the choreography well, and we actually dance quite well in unison for that song. We make really harmonious moves in that song, so I think that's a really good song to perform."
5.Sana
Sana picked 'Fancy' as her favorite choreography. She said that she agrees with all the favorites that the other members mentioned.
But she chose 'Fancy' because the mood was quite different from all the other previous songs. She also said, "So, it was really exciting to watch while we were learning, and it was very exciting."