Music
Twice Reportedly Dropping New Music Soon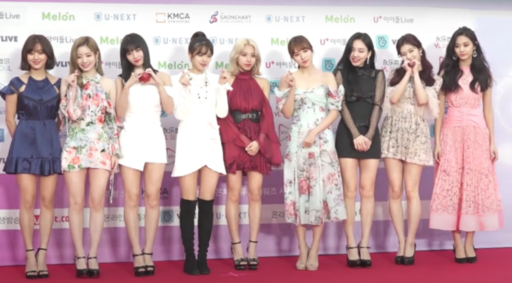 The K-Pop group will be releasing a new song soon!
According to the latest news, the South Korean girl group superstar TWICE returns to U.S. television with 'Taste of love.' Fans also need to use the KUMU application to join the raffle draw, and only 260 fans will be selected.
According to Koreaboo, the group will be debuting their new title track on 'The Ellen DeGeneres Show.' TWICE's episode will air on Wednesday, June 9, 2021.
The Ellen DeGeneres Show is an American daytime television variety comedy talk show hosted by Ellen DeGeneres. It also confirmed the show's upcoming nineteenth season would be it is last.
On Monday, May 24, 2021, the local fashion giant Bench announced that they would be hosting a virtual fan meeting with the JYP Entertainment group TWICE.
They announced the news saying, "Yup, you read it right-we are holding a 2021 Virtual Fan Meet with TWICE, and our hearts are already going Pit-A-Pat with excitement."
ONCE is the official fandom name for the South Korean girl group TWICE. The members explained the meaning on social media in 2015, saying, "If you love us even once, we will repay your love with twice of our love."
On June 27, fans can meet Nayeon, Jeongyeon, Momo, Sana, Jihyo, Mina, Dahyun, Chaeyoung, and Tzuyu on KUMU Live, hosted by BENCH.
Interested fans can apply for the fan meet by purchasing products from the clothing store Bench from June 7 to 13. The fans can also win one free main event invite plus additional freebies if they purchase products from the clothing stores BENCH and HERBENCH.
Fan-meet goers can also get a chance to get other things such as photo cards, photo books, signed albums, and a chance to win a fan interaction with TWICE. Only 100 winners will be able to have a fan interaction with the girl group TWICE.