Celebrity
Check Out: ITZY's Ryujin's Reaction To A Deaf Fan Reveals Her True Personality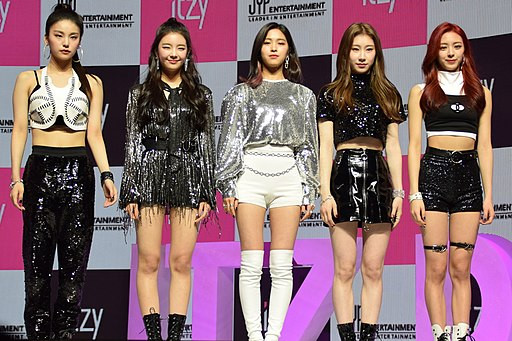 ITZY is one of the most loved K-Pop girl groups around the world, and Ryujin just revealed why many people love them! Not just for the beautiful songs they make but also because of their attitude towards their supporters.
ITZY's Ryujin is definitely known as a sweetheart, but a fan recently revealed how Ryujin showed passion and kindness to them as she was signing with their deaf friend, who proves just how much she cares about every fan.
According to Koreaboo, a fan named @yourekellenmesmalls on TikTok, shared the touching story in a recent series of videos. Kellen started by sharing that they were lucky enough to secure tickets to ITZY's North American tour back in 2020.
Kellen revealed that they were lucky enough to be situated near the K-Pop group, and Ryujin made her way to their side of the stage and began making a sign in their direction. She also stated that Ryujin gave them the "love" sign.
Meanwhile, The South Korean girl group, ITZY, repeats as No. 1 track for Soompi's K-pop Music Chart 2021, with the title track 'In The Morning.'
'In The Morning' is the title track off of ITZY's fourth mini-album, 'Guess Who.' On May 11, the EP entered into the Billboard 200 at number 148 and making its first appearance on the list.
The girl group is under JYP Entertainment and consists of Yeji, Lia, Ryujin, Chaeryoeng, and Yuna. The English version of the track 'In The Morning' was released on May 14.
In another news, Oh My Girl's Hyojung proudly revealed her adorable friendship with ITZY member Lia. On May 23, KST, Hyojung shared her selfies through her Instagram account and showed off her cute handmade bracelet that her friend Lia, a member of ITZY, had personally made just for Hyojung.
She then wrote the caption, "The bracelet I received from Lia as a gift. When I imagine her making it with her tiny hands... it's so cute..." The selfies she took were behind the scenes of this week's 'Inkigayo' broadcast.
To describe her post, she is seen on set in that day's 'Dun Dun Dance' stage outfit, striking poses on a staircase as she shows off the handmade bracelet on her wrist. You can see a unique one with a smiley face, lemon wheel, and alphabet beads that spell out 'HYO.'