Celebrity
K-pop Idols Vote For Best Looking Artists And More In Celebration Of Lunar New Year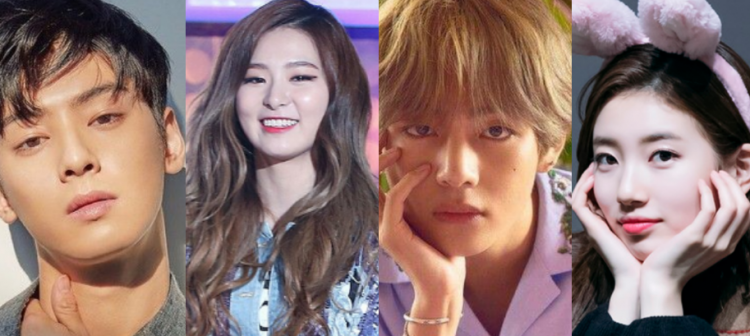 In commemoration of the Lunar New Year, K-pop idols vote for whom they think is the most beautiful, they want to be friends with, and more in a survey revealed by a Korean media outlet!
On February 12, Friday, K-pop idols from twenty various groups, including two soloists, actively participated in a survey, questioning their K-pop idol preference on specific categories. The K-pop groups who participated in the survey were BTOB, CRAVITY, G-IDLE, ENHYPEN, ITZY, THE BOYZ, LOONA, IZ*ONE, SEVENTEEN, MAMAMOO, MONSTA X, NU'EST, NCT 127, OH MY GIRL, SECRET NUMBER, PENTAGON, STAYC, TREASURE, TXT, STRAY KIDS, Changmo and Kang Daniel.
Fans are curious about what amazing results will these K-pop idols from various groups will produce. As part of the celebration for today, the Korean media outlet has officially unveiled the results.
Look at the top answers from various survey categories below:
Best Looking Male Idol
ASTRO's Cha Eunwoo
SEVENTEEN's Jeonghan
BTS's V
NCT's Jaehyun & Lucas (draw)
NCT's Taeyong
Best Looking Female Idol
APRIL's Naeun
Red Velvet's Irene
Suzy, IZ*ONE's Kim Min Ju, and G-IDLE's Miyeon (draw)
Girls Generation's YoonA, TWICE's Sana & Tzuyu, IZ*ONE's Jang Won Young (draw)
Best Body Female
HyunA
Red Velvet's Seulgi
G-IDLE's Soojin
Sunmi Jessi and Soyou (draw)
Idols That Most K-pop Idols Wants To Befriend
SEVENTEEN
Stray Kids
BTS
ITZY
IU
Idols That Most K-pop Idols Look Forward To This Year
BTS
aespa
Stray Kids
ENHYPEN
SEVENTEEN
TXT & TREASURE (draw)
ITZY, NCT, and THE BOYZ (draw)
LOONA & CRAVITY (draw)
The survey is an annual poll participated by most K-pop idols and a survey that most fans look forward to every end of the year. It's hilarious how the K-pop idols' perspective is far different from fans who are participating in a public poll.
Tune here on The KpopReporter for more updates on your favorite idols!