Music
ITZY Reigns Global Popularity With 'Guess Who' Debut On Billboard 200; 'Mafia In The Morning' MV Surpasses 70M Views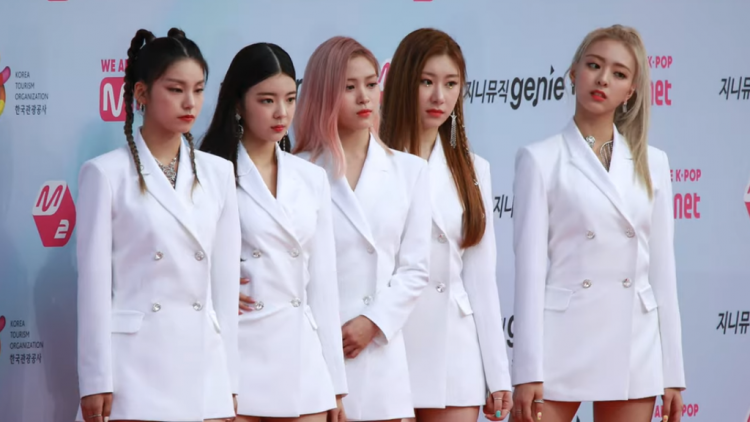 ITZY became one of the most-watched K-pop MV's in the 19th week of 2021. The girl groups' fourth extended play 'Guess Who,' was released by JYP Entertainment on April 30, 2021.
ITZY is a South Korean girl group that was formed by JYP Entertainment, debuted on February 12, 2019, and it consists of five members: Yeji, Lia, Ryujin, Chaeryeong, and Yuna.
The group has proven themselves as one of the rapidly rising K-Pop groups after their comeback album 'Guess Who' has entered the 'Billboard 200' chart. The 'Billboard 200' is a weekly chart that ranks the top 200 most popular albums and extended plays in the United States.
The Billboard has released its 'World Albums' Chart for the week ending on May 15. ITZY achieved their highest ranking on the 'World Albums' chart with their new mini-album 'Guess Who' which debuted at No. 2 notably.
'Guess Who' is one of the fifteen debuts on the 'Billboard 200' dated May 15, as it was announced by Billboard via Twitter, on May 10. For the very first time this week, ITZY entered the Billboard Chart at No. 148 with 8,000 copies sold in the United States.
In addition to the Billboard Chart, the girl group's new album made it to 'Rolling Stone's Top 200 Albums Chart' for the week of April 30 to May 6. The album secured the No. 164 spots, showing their increasing popularity in the US.
'Guess Who' is the most streamed album by a fourth-generation group in a week on 'Rolling Stone's Top 200 Albums Chart' and for now it has 3.2 million streams. Last May 5, K-Pop Radar released their 'Weekly Top 10 Music Video' chart for the 19th week of 2021.
ITZY's 'Mafia in the Morning,' the title track of 'Guess Who' is the most viewed K-Pop music video from May 2 to May 8. The music video surpassed 50 million total views on May 3, three days after the music video was released.
According to K-Pop Radar's analysis, ITZY gained 104 million views on their YouTube Channel from May 1 to May 8. On May 11 at 6 a.m. KST, the music video recorded 75.81 million views and is running toward 100 million views faster, compared to the girl groups' previous music videos.
ITZY's comeback song music video made it to 'YouTube Global Top Music Videos Chart' for the same week. It also took the No. 4 spots with 32.2 million views, making it the highest-ranking K-Pop MV for that week.