Celebrity
SHINee's Onew Joins Lee Dong Wook And Kim Go Eun For JTBC's New Variety Show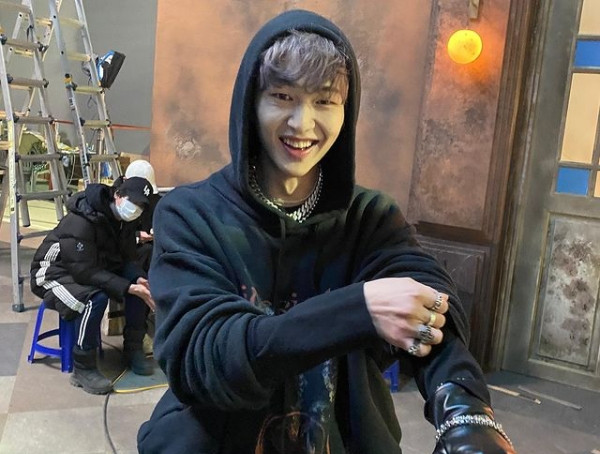 SHINee's Onew is making a comeback in the variety show as one of the fixed members of JTBC's newest variety show titled The Sea I Desire.
He will be joining a star-studded cast that includes Lee Dong Wook and Kim Go Eun, who both starred together in tvN's drama Guardian: The Lonely and Great God, which is also simply known as the Goblin.
The show will be handled by the same production crew behind JTBC's Begin Again series. As per Sports Chosun, The Sea I Desire is a healing program that features three main keywords that include sea, bar, and wish.
It will show celebrities cooking and presenting their own homemade dishes and music at a live bar establishment sitting next to the spectacular sea. Aside from the cast, there will be guests on the show, and they will visit the place to unwind and break off from their normal busy day just to relax a bit by enjoying food, music, and the sight of nature.
JTBC posted a teaser poster for the upcoming variety program, and it showed that in addition to SHINee's Onew, Lee Dong Wook and Kim Go Eun, Yoon Jong Shin, Lee Ji Ah, and AKMU's Lee Suhyun are also part of the regular cast.
They will be cooking and singing for the guests, plus they will be running the entire place by themselves as well. The six members will design the bar's interior and manage the establishment in every aspect.
Actor Lee Dong Wook will be in charge of the bar as the head bartender, while Lee Ji Ah will show her great cooking skills as the place's head chef. Yoon Jong Shin will be handling the music in the house, and fans of SHINee will be thrilled to see Onew baking bread as he is in charge of the bakery.
Since the idol is also a good singer, he and Lee Suhyun will also serenade the guests with their lovely voices. It would be very interesting to see Kim Go Eun as the bar's lifeguard since she has a scuba diving license. Along with Dong Wook, they will also be seen diving in the ocean and guiding the guests.
Finally, Allkpop reported that The Sea I Desire would premiere on June 29 at 9 p.m. KST. The first special guests would be Zai.Ro and MeloMance's Jeong Dong Hwan.