Celebrity
Gong Hyo Jin Shows Head-Turner Smile On The Cover Of Harper's Bazaar Magazine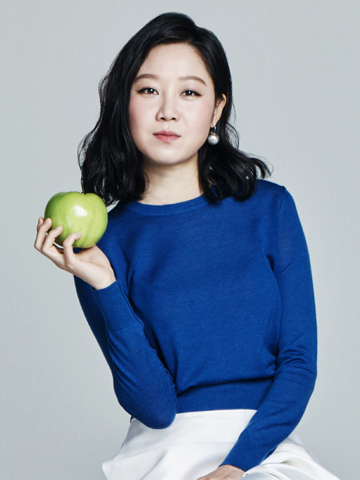 Gong Hyo Jin slays Harper's Bazaar magazine with her eye-catching smile.
On May 17, the June issue of Harper's Bazaar Magazine is now released. The cover features Gong Hyo Jin and the luxury jewelry and watch brand Piaget.
During the pictorial, Gong Hyo Jin radiates an elegant atmosphere with her eye-catching smile as she models Piaget. She represents the collections such as Limelight Gala, Possession, and Rose.
After the photoshoot, Gong Hyo Jin shared her influence as an environmentalist, fashion trendsetter, and actress. She said that she is someone whose likes and dislikes are definite but easily persuaded.
She is not single-minded, so she often changes her mind, but she recommends nice things and explains why it is good. Since she likes stuff for a long time, it always gives off the feeling that she did like them.
Gong Hyo Jin also revealed that she once received a puzzle and wondered who would do this thing. She was so immersed that she lost track of time while doing the puzzle. A learning app would send all the materials to the house and work with the teacher through a video.
If someone gets lonely, this learning app is also a good solution and a great way to pass the time during the pandemic.
Gong Hyo Jin was asked who she wants to befriend from all the characters she has played, and she answered Dong Baek from 'When the Camellia Bloom,' but the feeling is busy because of her son Yong Shik, and she would look after the shop.
She picked Seo Yoo Kyung from 'Pasta' and said that she thinks a lot about her friends. She often misses them and expresses her affection a lot. She also has a lot of time and would pick up her friends and stroll for a while.