Fashion
Song Hye Kyo Exudes Genuine Elegance In Harper's Bazaar Magazine Photoshoot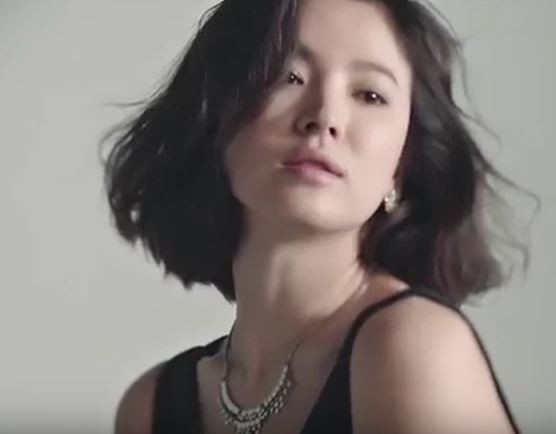 South Korean actress Song Hye Kyo, 39, recently made her way to the publication of Harper's Bazaar magazine, showing off her ever-sophisticated elegance and beauty throughout the pictorial.
Song Hye Kyo's pictorial with 'Harper's Bazaar' magazine
The Full House lead star made sure to exhibit full elegance and unrivaled beauty in a photoshoot session with the said luxury magazine.
The fashion outlet released their photos with the actress as the face of its March issue on February 15 (Monday). And with no hesitations, Song Hye Kyo sets out the fact that age is just a number, basing on her youthful glow.
Song Hye Kyo x 'Harper's Bazaar' x 'Fendi'
Furthermore, Song Hye Kyo graces the pictorial as her first-ever activity since she was handpicked to become an official ambassadress for the fashion brand Fendi.
The Descendants of the Sun actress managed to perfectly showcase the classic attributes and elements of the clothes she was designed to wear. The feminine colors and natural silhouettes of the Fendi 2021 Spring/Summer Women's Collection tagged behind the theme of "Reflection."
With much pride and full amazement, Song Hye Kyo modeled the radiant outfits unlike any other, added spice with her facial expressions.
One prominent look of the actress is when she showed off simplicity is power with her beige short-sleeved dress that covers and gently wraps her shoulders.
In another shot, Song Hye Kyo's see-through shirt lightens the mood paired over a light blue inner apparel that highlights her exceeding charm and beauty.
Click here to view Song Hye Kyo's photos with Harper's Bazaar.
Song Hye Kyo opens up with 'Harper's Bazaar'
Shortly after the photoshoot session, Song Hye Kyo participated in an all-out interview with the fashion outlet. She said.:
"Outwardly, it seems like I live an extravagant life by meeting good directors and actors overseas, but it's not easy to enter their culture, especially because of the language barrier."
Song Hye Kyo then continues to exclaim that she achieved the current state of her career because she is doing something she is passionate about and not because someone made her do it.
Still, Song Hye Kyo highly believes that there is always room for improvements, and the more she acts about it, the more it becomes uncertain.