Celebrity
TWICE Latest News: Jade Thirlwall Co-Writes Song for New Album 'Taste Of Love'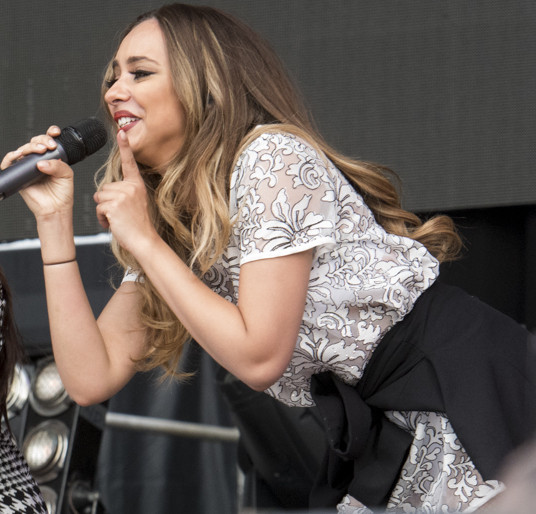 Little Mix has liked a post on Twitter about TWICE's unreleased song called 'First Time' revealing Jade Thirlwall as a co-writer.
It was not officially announced, but fans manage to uncover anything, and here is how they found out. Little Mix Official Twitter account liked a tweet, which had a screenshot of TWICE's rumored new song 'First Time's' writing credentials, and Jade's name is credited as a writer for the new bop, along with some others, including the band's very own Jihyo.
Jade Amelia Thirlwall is an English singer, songwriter, and member of the British girl group Little Mix. After Jesy Nelson left the group, it seems that the girls are keeping busier than ever.
Jade also seems to be branching out with her songwriting skills as it has been speculated that she has co-written a new track for the K-pop girl band, TWICE.
'First Time' is said to be the extended play or mini-album from TWICE's upcoming album 'Taste of Love.'
On May 3, TWICE officially announced the project on their official social media channels that their mini-albums name and the dates of the release of their comeback will be on June 9 and June 11 for the Worldwide and US.
The group already revealed the first teaser for 'Taste of Love' where the image features colorful cocktails with flowers in the backdrop, signaling a potential summer concept for the comeback.
'Taste of Love' will also feature all nine members of the group TWICE, including singer Jeongyeon, who had gone on hiatus during the promotion period of TWICE's sophomore album.
The girl group's comeback was not a surprise to the fans as the group was previously spotted filming a music video on Jeju Island.
JYP Entertainment, one of the largest entertainment companies in South Korea who formed the K-pop girl group TWICE, also confirmed that the girl group was preparing to return with new music.