Music
TWICE Alert: Award-Winning Group To Have Their OT9 Comeback Soon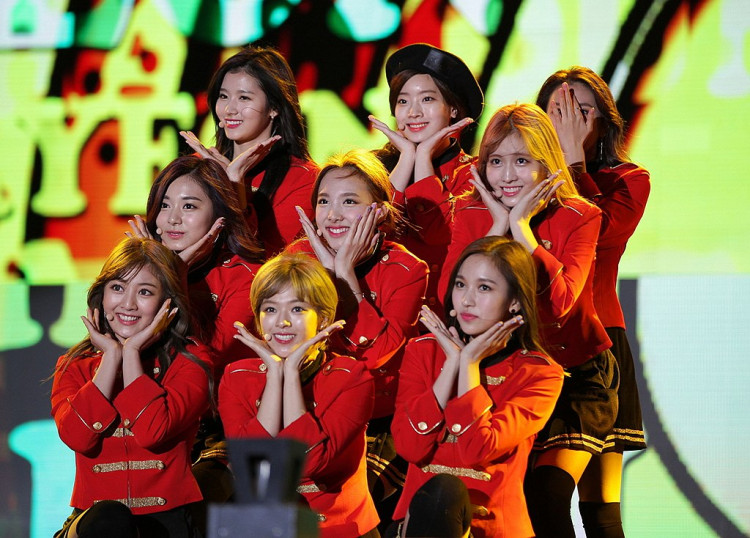 On May 2, the girl group TWICE announced their 10th mini-album and revealed the title of their comeback, which is called "Taste of Love." They also mentioned that they will release the album on June 9 and June 11 and that the pre-orders begin on May 10.
As per recent reports, the comeback will include all members of TWICE, including Jeongyeon who was unable to participate in promotions when the group released their second studio album, "Eyes Wide Open," last October. According to JYP Entertainment, the lead vocalist was sadly suffering from "psychological anxiousness."
Jeongyeon became the second TWICE member to take time off due to anxiety after Mina went on Hiatus in August 2019.
During the latest broadcast on TWICE's V live, JYP Entertainment and all nine members of the girl group celebrated their 2000th day since debut.
TWICE's Momo recalled her traumatic experience during the "Cheer Up" Era in their latest broadcast. It was explained that they were running late for the stage, and so they were in a hurry to start their performance, which caused them not to have the time to greet their fans running past them.
"We started our performance while running to the stage, passing by our fans. It was the most shocking memory among our schedules," this is what TWICE's Momo said, and this experience was too unforgettable for her.
TWICE is a South Korean Girl Group formed by JYP Entertainment in 2015 through the survival show Sixteen. The group is composed of nine members, Nayeon, Jeongyeon, Momo, Sana, Jihyo, Mina, Dahyun, Chaeyong, and Tzuyu.
TWICE debuted in October 2015 with the release of their first EP, 'The Story Begins' and its single 'Like Ooh-Ahh.' The group is very successful and very popular in Korea, they have had so many accomplishments, and when they first entered the Billboard 200, they became the fifth Korean Girl Group to do so.
The group has been met with much international success, becoming the first female Korean act to simultaneously top both the Billboard World Albums and World Digital Song Sales chart. They have also been dubbed as the next "Nation's Girl Group."
They always stand out from the crowd with their high-energy performances, fun music style, and intriguing concepts, as well as for their great relatability to fans. They have always been active, and since then, they became more popular and achieved multiples awards with every comeback they release.