Celebrity
Fans Upset Over JYP Entertainment's Apology, Trends #FREETWICE And #JYPE_OUT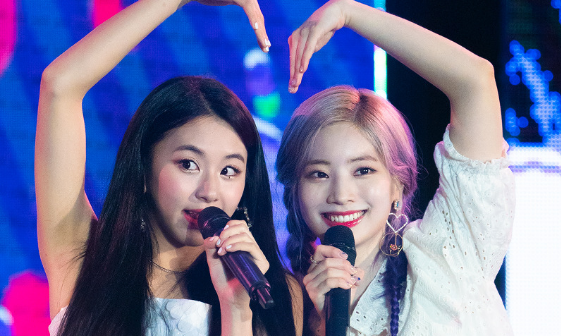 Fans were raging on Twitter and trended "#FREETWICE' as they do not accept JYP Entertainment's apology and believed it was nothing but words.
On February 12, Friday, ONCEs (TWICE fans) are upset over JYP Entertainment's apology letter to those affected by the 'Modern Hanbok' plagiarism issue used in TWICE's Dahyun and Chaeyoung's 'Switch To Me' MV. Many fans who saw the music video praised the two TWICE members for their exceptional talent in dancing and singing.
However, eye-eagled fans have noticed the 'Modern Hanbok' outfit worn by TWICE's Dahyun in their music video; the outfit is originally worn by BLACKPINK's Jisoo on one of their music video. Some BLACKPINK fans have called out JYP Entertainment's attention to fix the issue.
Moreover, the original designer of BLACKPINK Jisoo's 'Modern Hanbok' has seen the 'Switch To Me' cover of the two TWICE members, which also features her design worn by TWICE's Dahyun. Through her Instagram account, Kim Balko expressed disappointment on the issue where her work has been showcased without her consent and without being part of the team working on the outfit design of TWICE's Chaeyoung and Dahyun for their 'Switch To Me' cover.
The matter has been escalated quickly by JYP Entertainment and released a public apology:
"Hello. This is JYP Entertainment. Regarding the outfit seen in Dahyun and Chaeyoung's Melody Project video, this hanbok piece was purchased through a hanbok distributor; nonetheless, we could not properly recognize its similarity to others' work. We would like to sincerely apologize for this mistake."
Despite the apology, some fans are still mad as it doesn't seem to be genuine and sincere at all. Netizens condemn JYP Entertainment for numerous plagiarism issues that TWICE encountered, from outfits to music video backdrop.
Others cannot believe the excuse as BLACKPINK's music video where Jisoo is wearing the 'modern hanbok' is very popular to be overlooked by the company. The design even bagged awards for its uniqueness.
International fans started trending the hashtag #FREETWICE and #JYPE_OUT following the plagiarism issue involving the TWICE members.