Music
BTS's 'Dynamite' Is Not Stepping Down From The Top 50 Of Billboard's Hot 100 Chart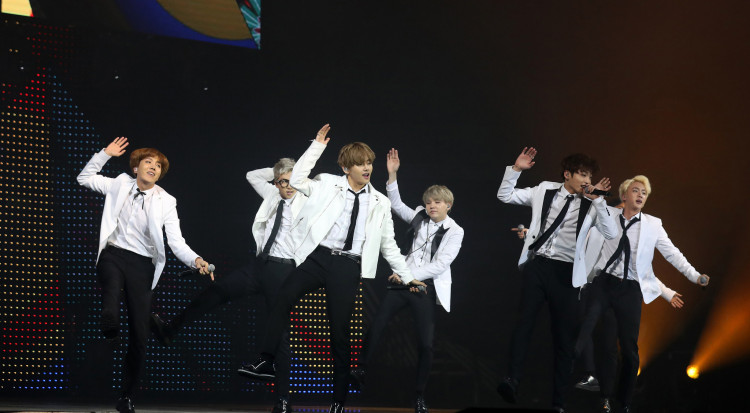 It seems that BTS is not stopping anytime to soar with its first full English track, Dynamite, as it remains in the Top 50 of Billboard's Hot 100 for the 23rd week! Remarkably the septet's track also rises on many other charts!
Dynamite Says No To Halt
For the week ending February 6 on the Hot 100 chart, Dynamite grabs the No. 46 spot. The said chart ranks tracks from all genres based on U.S. streaming (official audio and official video), radio airplay, and sales data.
The track continues to extend its record for most weeks on the Hot 100 for a song by an all-Korean group as Dynamite scores the 23rd week on the chart.
Previously, for the week ending January 30 on the Hot 100 chart, Dynamite grabs the No. 45 spot.
Furthermore, on the Global 200, Dynamite rises to No. 4 from No. 6 last week. The track also remains No. 2 on the Global Excl. U.S. chart.
The said charts rank songs based on streaming and sales data from more than 200 territories. This is with the Global 200, including data from around the world and the Global Excl. U.S. chart comprising data from regions excluding the United States.
From No. 9 last week on the Digital Song Sales chart, Dynamite rises to No. 3 while BTS rises one ranking to No. 13 on the Artist 100.
Dynamite Choreography Version Hits 100 Million Views
Meanwhile, the choreography version of Dynamite now hit 100 million views on YouTube. The video only took about four months and four days to reach the milestone after being released on September 26, 2020.
Simultaneously, the original MV for the track set the record for the fastest Korean group MV to surpass 800 million views. Now Dynamite (Choreography Ver.) is BTS's 31st full group music video to reach 100 million views along with Lights, Dope, Fire, Blood Sweat & Tears, Boy in Luv, and more.