Celebrity
GOT7 Leader JB Voids Speculations Of The Group's Disbandment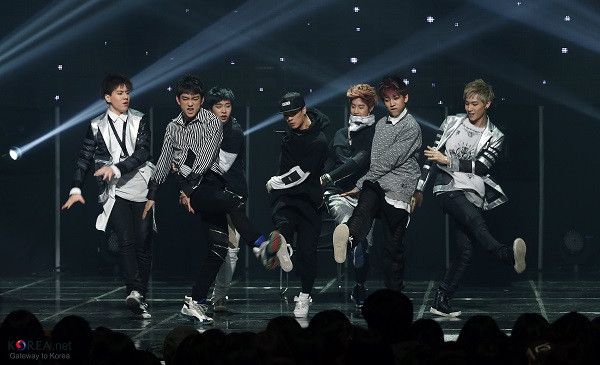 After the bitter-sweet moment when GOT7 announced that it would not renew contracts with JYP Entertainment, the seven group's members have decided to pursue individual activities for the time being.
With the group's latest reveal, the fans were glad that each member could finally pursue their dreams and further spread their wings in their music careers. However, the same fans were also saddened that they will not see the boy group together for the time being.
GOT7's Final Decision Of Leaving JYP
GOT7 is indeed one of the most influential boy group to spread the power of K-pop internationally. The group recently made headlines when it was reported that the members had decided not to renew their contracts with JYP Entertainment.
The agency later confirmed the speculations after JYP addressed the rumors, saying they will speak about it once the negotiation process was over.
In a previous report of Soompi, JYP explained how GOT7 members' exclusive contracts were expiring on January 19. And the two parties agreed not to renew the contract after thorough discussions.
JYP then acknowledged the impact of GOT7 globally and thanked the members consisting of JB, Jackson, Jinyoung, Mark, Yugyeom, BamBam, and Youngjae. This is for being a part of K-pop and JYP's growth, as well as Aghases for being GOT7's source of motivation.
Furthermore, the agency closed their remarks stating how their official relationship with GOT7 has ended but that they're cheering for GOT7 members' future.
The Saddened Fans Despite Unconfirmed Disbandment
Moreover, although the group did not officially disband, many fans and netizens said that the situation is no different. It would now be difficult for the members to promote together in separate companies.
With all the fans' concerns circulating online, the leader of GOT7 logged on to Instagram Live and took the time to talk to his fans. JB once again stressed that GOT7 did not disband during the live broadcast and shared that it will continue to look for ways to work together in the near future.
The idol also comforted his ahgases (GOT7 fans) and assured them that the members' friendship could not be easily separated.
He reiterated that the group did not disband and that he would continue to promote JUS2 and GOT7.