TV
BLACKPINK To Reunite With James Corden On The 'Late Late Show'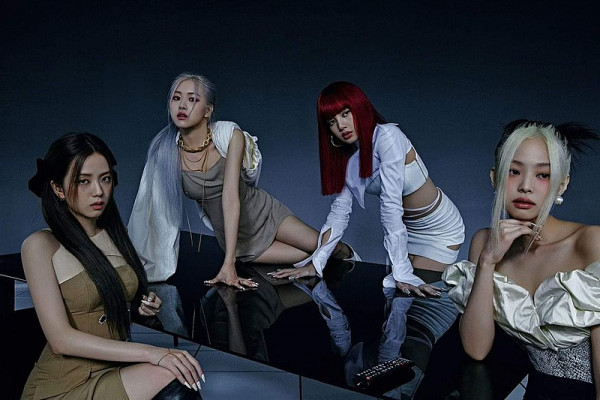 BLACKPINK will be reuniting with James Corden in The Late Late Night Show to give a preview of their upcoming concert performance! This marks the quartet's second appearance on the night TV show as they previously appeared in April 2019.
BLACKPINK's First Appearance On The Show
In April 2019, before the South Korean superstars retook the stage at Coachella, they stopped by the 'Late Late Show' for the first time to perform their latest single, Kill This Love. While the group was there, they also participated in the late-night host's infamous "Flinch" game.
Blackpink's Jennie then told Corden that she was familiar with the game. She revealed with a laugh that she was terrified already, adding that she was even shaking. "I am, I am!"
The previous appearance of Blackpink in the Late Late Show comes just days after the South Korean quartet made history as the first K-pop girl group to play Coachella. At the Indio, Calif., music festival tonight, the group are set to light up the stage one more time.
Blackpink, at the time, kicked off the North American leg of their world tour at The Forum in Los Angeles. Their highly anticipated EP, Kill This Love, has since peaked at No. 24 on the Billboard 200 chart.
The Reunion Of James Corden And The Four Korean Superstars
On January 26, the group announced via a tweet, "Surprise! Our first Livestream concert stage sneak peeks on the @latelateshow."
Furthermore, the group's episode airing is on January 28 at 12:37 a.m. EST and 2:37 p.m. KST on CBS. YouTube divulged that BLACKPINK "will chat with Corden from the concert venue in Seoul, Korea, and give fans a sneak peek performance."
Moreover, the Twitter account "The Late Late Show with James Corden" responded to say, "So excited to be reunited with @BLACKPINK on tomorrow night's #LateLateShow!"
At 2 p.m. KST on January 31, BLACKPINK will be staging their first Livestream concert, THE SHOW. The premiere of a song from member Rosé's solo project will be included in the event.