Celebrity
Moon Byul Explains How She Found Better Friends In MAMAMOO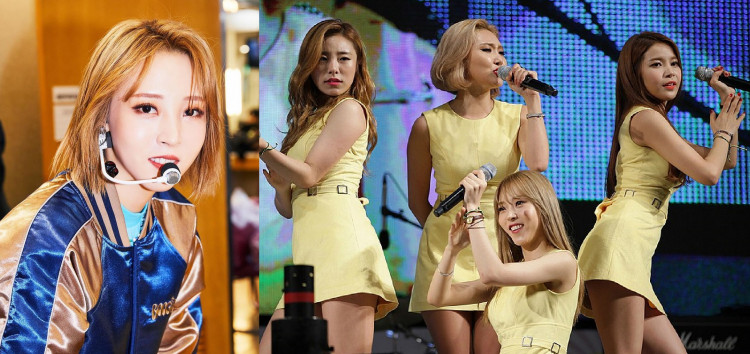 Many fans expect that MAMAMOO will stay together longer since the group is well known for their teamwork and their affection towards the group's members.
An update from the girl group's agency revealed that member Solar and Moon Byul had already completed their contract renewals. The agency also divulged that Whee In and Hwa Sa are still considering a positive outlook.
Many netizens are revisiting how the members care and support one another amidst the contract renewal.
Fans Looking Back On Moonbyul's Heart-Warming Story
Moon Byul recently shared a story of the time when she felt much support from her members. On NAVER NOW, where she is a DJ, Moon Byul told the story. She kicked off sharing his bullying experience back in school.
Moon Byul was ostracized when she was a senior in high school for a rather odd reason. The friends she used to be close with suddenly bullied her and cursed at her. She was then told later that her friends were jealous that she had found her dream (to become a singer) at a young age, so they decided to bully her.
Moon Byul revealed that it was a difficult period for her, although a classmate defended her, making new friends.
Moon Byul On Gaining Better Friends
Furthermore, Moon Byul continued saying that she met one of the girls who bullied her while working. Since the group's members knew her story of being bullied, they glared at the girl for her.
Moon Byul share, "I felt supported. Like 'my friends are here for me' kind of feeling." As the members glared at the school bully for Moon Byul, many fans were able to see MAMAMOO's heart towards one another.
In the conclusion of Moon Byul, she explained to her listeners that she had a difficult time in the past. But now, she was able to gain better friends and also her members who care for her.
"There are going to be bad days and good days. Back then, it was very stressful, and it was hard, but looking back, it was nothing," she explained.