Fashion
SF9's Jaeyoon Shows Off Physique In The Cover Of 'Men's Health'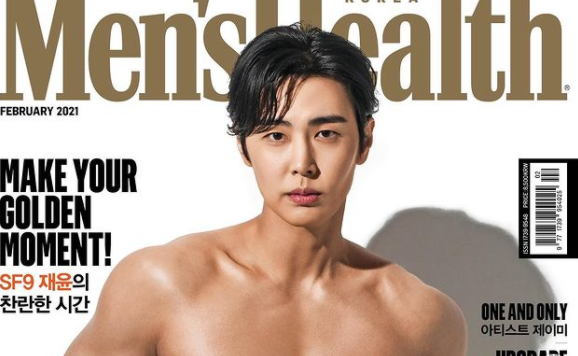 The card-carrying member of the K-pop all-boy group SF9, Jaeyoon, graced Men's Health magazine cover.
With no hesitations, the 26-year-old K-pop idol stuns the viewers with his perfectly shaped body figure and his aura that captures his fans' hearts.
SF9's Jayeoon is the cover star of Men's Health
The February issue of the South Korean's outlet of Men's Health magazine is made more enticing with Jayeoon as the cover celebrity. That said, the SF9 member is the latest addition to the list of K-pop made idols that landed a cover on the magazine in Korea.
Jaeyoon flaunts off his intense physique as he poses on the cover just like how the previous covers did-shirtless.
The K-pop idol undoubtedly captivated the viewers' and fans' hearts and attention with his perfect shape; he also showed off his character's gentleness. The aura Jaeyoon showed during the photoshoot and the shots taken to prove he is best suited to be the cover of Men's Health February issue.
In the photos shared by the outlet, Jaeyoon can be seen wearing a black leather jacket, with the opening on the front exhibiting his upper body. The abs are indeed the results of his hard work in the gym and his discipline.
Aside from the mentioned outfit, Jaeyoon also donned various ensembles, such as jeans, a suit, and training apparel.
SF9's Jaeyoon interviewed by Men's Health
Shortly after the pictorial, Jaeyoon participated in an interview with the wellness outlet. In an all-out conversation he had with the magazine, he shared what helped him achieve his perfect shape-foods.
He revealed that he gave up eating gopchang (pork or beef small intestine) and fried chicken in preparation for the photoshoot. It is apparent that all the works he did for his body paid off; see Jaeyoon's photos here.
Meanwhile, the full feature of SF9's Jaeyoon for Men's Health February issue will be available on January 25 via physical and online stores.