Fashion
'Sweet Home' Actor Song Kang Graces His First Magazine Cover With 'ELLE'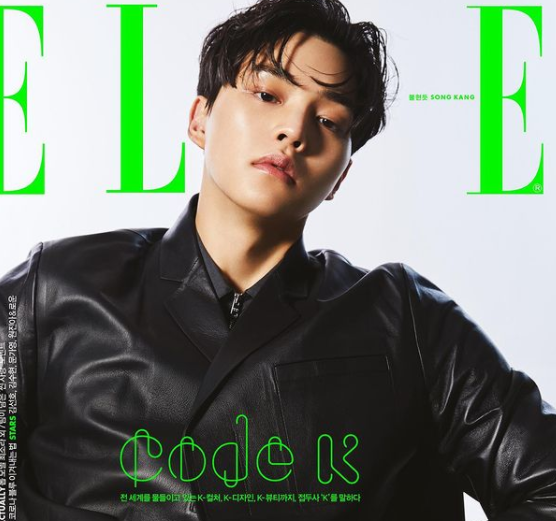 South Korean actor Song Kang, who leads the exciting story of Netflix's Sweet Home, landed his first magazine cover. The 26-year-old dashing actor captivated many with his simple yet fashionable aura, best captured by Elle magazine.
Song Kang is the cover star for Elle magazine's February issue
According to Allkpop, the Sweet Home star is one of the cover stars of Elle magazine's February issue alongside the gorgeous ladies from IZ*ONE, Kim Min Ju, and Jang Won Young.
Song Kang undoubtedly mesmerized the entire photo shoot with his visuals different from his get up on the sci-fi-thriller series. His simplicity matches his high sense of fashion, perfectly coinciding with Kim Mim Ju and Hang Won Young's get up.
The cover feature of Song Kang comes in two different versions. The other one had the neon green writings, while Song Kang posed mesmerizingly in front of the camera in an all-black leather outfit.
The prominent shot of the said cover feature's version is when he was shot by the camera in a close-up manner, showing off his dashing demeanor and sleek black hair. Indeed, Song Kang is a heartthrob in the making, surely fluttering the hearts of the readers.
The other version of the cover feature is styled in gray-scale texture, with the letters on the magazine written in baby pink. The actor did not show his smiles in the photos, but it captures his sincerity and versatility as an actor, although it is his first magazine cover.
Song Kang shared about his new life now that he is a famous actor
Shortly after the photoshoot, Song Kang shared his thoughts on being famous. "I'm still not used to everything," he said. "I wanted to watch the final version with music, so I purposely didn't see the edited version," Song Kang added.
Meanwhile, Song Kang is gearing to greet viewers this year for the premiere of Netflix's Love Alarm season 2 and his new drama by tvN titled Navillera.