Fashion
(G)I-DLE Soojin's Hair And Makeup For 'I Burn' Promotion Earned Praises From Netizens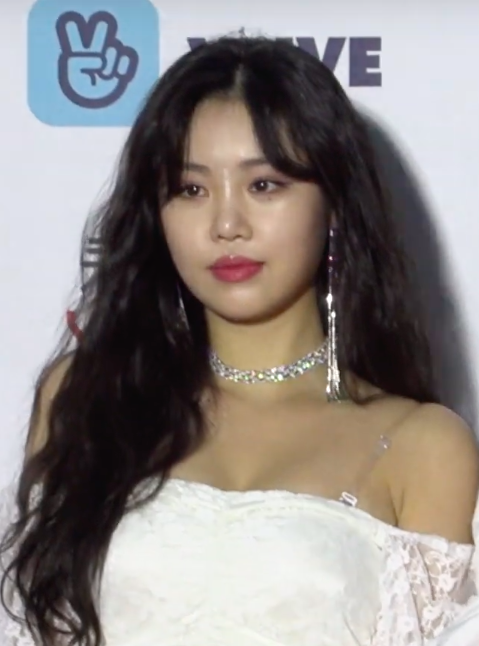 (G)I-DLE's Soojin coveted netizens' attention with her one of a kind get up during one of the promotional activity for the band's all-new album entitled I Burn.
(G)I-DLE Soojin captivated the hearts of netizens
The 22-year-old K-pop idol recently made the netizens speechless with the perfect styling of her get up for I Burn. Allkpop delightedly reported that on the afternoon of July 11 (Monday), (G)I-DLE participated in an online showcase to celebrate the album's release.
I Burn marks as the K-pop girl group's fourth album that comes in the form of an extended play. And during the said activity, all gorgeous ladies of (G)I-DLE donned stage outfits that tag in the colors red and white, as each of the ladies posed for the camera sophisticatedly.
The most prominent member that stood out is Soojin, gaining much attention from the netizens that led her to become a topic in various online communities.
The photos of the K-pop idol circulated online, with fans in full awe of her ageless beauty. Aside from her demeanor, Soojin's styling was tagged by the netizens as the best among the members, as it made her stood out.
Netizens expressed their comments towards (G) I-DLE's Soojin
Soojin wore a red hairband that matched her long black wavy hair, best fitting her white pearl skin. Furthermore, the makeup of Soojin added beauty to her already-gorgeous face, paired with a red lipstick that matches her hairpiece.
In The Qoo, a netizen commented, "She looks like Snow White, it's so crazy." Another netizen wrote, "Her makeup is perfect for her too."
On top of the comments quoted, many also highlighted that the concept Soojin carried during the activity is the one that suits her best. "I think this is the best concept that suits her," a netizen added.
Meanwhile, check out Soojin on the special performance of (G)I-DLE of Hwaa above.