Fashion
BLACKPINK Jisoo's New Hair Is Indeed An Established 2021 K-Hair Trend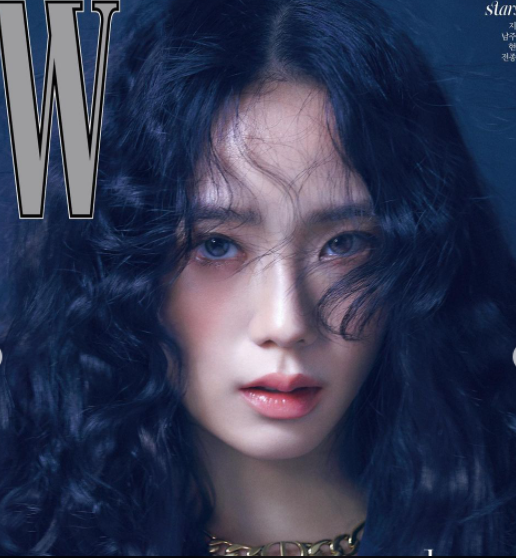 BLACKPINK Jisoo's new hair is now an official 2021 Korean hair trend, according to a star stylist. Be updated, read on:
BLACKPINK Jisoo's prominent W Korea feature
The unnie of the South Korean all-girl group BLACKPINK, Jisoo, recently made her way to W Korea's covers, mesmerizing the magazine's spring issue. That said, the forthcoming Snowdrop star channeled her enchanting beauty that showcases her tight waves hairstyle.
With no hesitations, the hairstyle exuded marvelously by Jisoo is part of South Korea's 2021 hair trends for perms.
The fascinating categorization was confirmed when fans looked up star stylist Chang Hong's list of specially designed perms. The curly hairstyle of Jisoo is similar to the Fog Perm as it features tight, springy curls that finished off to the bangs, as per Korea Boo.
The second photo of Jisoo on W Korea is similar to the Jelly Perm, showing off its more natural and looser outtake compared to the Fog Perm. The bangs have loose waves that give prominence to Jisoo's face rather than the tight, springy curls.
Star stylist Chang Hong's list of perms
Since Chang Hong started releasing specially designed perm styles, it always becomes the standard of the same hairstyle in South Korea. She is an in-demand hairstylist to celebrities before she ventured out into the world of beauty salons.
She owns the Cha Hong Ardor and the Cha Hong Room salons, highlighting Korean women's hairstyle trends.
Undoubtedly, Jisoo's popularity is immensely unstoppable. An international media outlet reported the same news to its online publication, showcasing the How You Like That singer's perms on W Korea.
The goddess-like beauty and demeanor of Jisoo best match the waves on her hair, making the perms list of Cha Hong more famous.
Meanwhile, Jisoo is working for her upcoming K-drama series titled Snowdrop (working title), simultaneously working with BLACKPINK for its band activities.