Fashion
Fans Gush Over BTS Jimin's 'Chanel' Choker During The '35th Golden Disc Awards'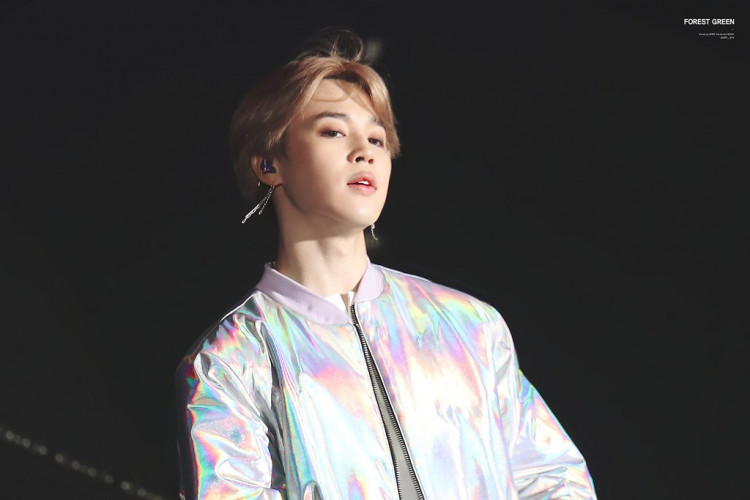 ARMYs is gushing over the 25-year-old K-pop idol Jimin's accessory during the recently concluded 35th Golden Disc Awards. That said, Jimin's choice of style and fashion never goes wrong, as it is always a hot topic.
BTS Jimin trends again
Fans of the Grammy-nominated artist Jimin could not help but talk about his luxurious Chanel choker styling at the jTBC awards show over the weekend. ARMYs are head over heels in the latest fashion styling of Jimin on day 2 of the 35th Golden Disc Awards.
It happened during the world's most phenomenal K-pop group came up on stage to accept its award for the album Map of the Soul: 7, bagging the show's Daesang (Grand Prize). BTS's medal is under the Album Division, marking its fourth win of the same award for four consecutive years.
The Filter singer flaunted off his Chanel choker with no hesitations, showing his classic yet unique styling that led the online and streaming audience to gush.
Aside from its acceptance speech, the K-pop septet graced the awarding ceremony stage with one of a kind performances, including one performance that has Suga in it. The band first performed Black Swan, ON, followed by Dynamite and Life Goes On.
Fans comment about Jimin's Chanel choker
Various online communities highly talked about Jimin's Chanel choker; in The Qoo, netizens reminisced Jimin's get up during the era of Blood Sweat & Tears, where he remarkably wore a choker.
One netizen commented, "Let's just make sure that a choker is forever attached to Jimin T_T.
Another fan said, "He has a long slender neck so that's why it suits him well."
Furthermore, many agreed that Jimin always sparks an online buzz every time he wears a choker, as it best fits him no matter the choice of clothes. It proves that Jimin's fashion influence is unlike any other, creating trends with no hesitations.