Fashion
BTS V Labeled 'V. Black-Haired CGV' As Photos Of Him From '35th Golden Disc Awards' Goes Trending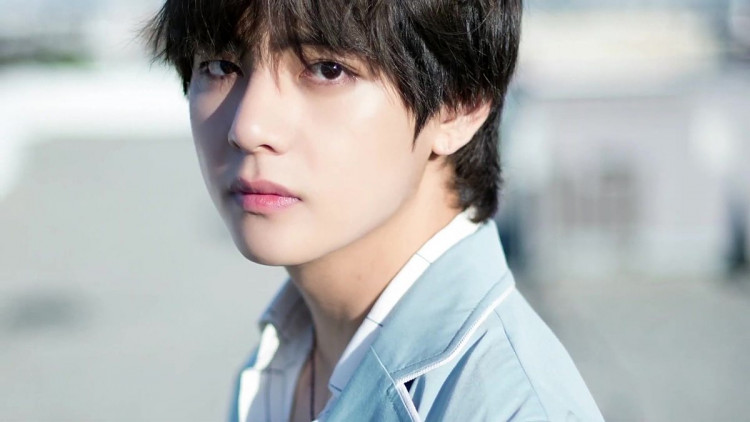 The world's most phenomenal K-pop group BTS filled the 35th Golden Disc Awards with sophistication, as the band attended the event's first day of ceremonies. With no hesitations, the event concluded with V going viral across the internet.
BTS V trends after attending the 35th Golden Disc Awards
According to Allkpop, the K-pop septet graced the Golden Disc Awards, looking very dapper and handsome, despite the face masks covering their demeanors. The most notable member during the event is Kim Taehyung, best known as V.
Since he debuted as part of BTS a few years back, V has been named and tagged as the most handsome guy in the world multiple times, and during the recently concluded awards show, he again proved he is worthy of the title.
The Snow Flower singer went viral for his handsome looks as he debuted his black pearl hair at the event.
Amid wearing simple clothes, V stole the hearts of the show's viewers and fans. His most prominent feature at the event is his irresistible eyes, looking extra beautiful and expensive. Many South Korean media sites called V the band's "Visual Explosion" at the event.
Naver's V. Black-Haired CGV
Furthermore, Naver wrote an outline for V titled V. Black-Haired CGV, which trended on the media site's main page for several full hours. The netizens were amused and stunned with V's new hair color, adding spice to his already good visuals.
However, the appearance of BTS at the awards show is brief, but V still managed to captivate the attention of many, ending for the K-pop idol to tend.
Other tags other Korean media outlets called v are "V, overwhelming handsomeness," "BTS V, Unrealistic 'Visuals," "BTS V, deep gaze above his mask," and "BTS V, 'fans' hearts tremble from just the look of his eyes."
Meanwhile, Kintex in Daehwa-dong, Goyang-si, Gyeonggi-do, South Korea, held the 35th Golden Disc Awards Day 1; Day 2 will be today, January 10.