Music
BTS Jin's 'Epiphany' Shines Bright: Surpasses 248 Million Streams on Spotify!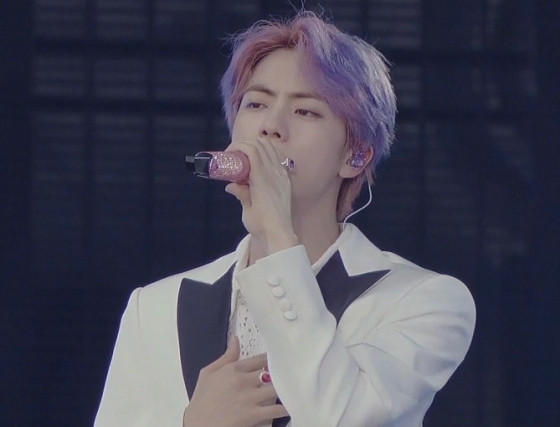 BTS's Jin has showcased his unwavering popularity with his track 'Epiphany' continuing to dazzle fans worldwide. Jin's solo song 'Epiphany' recently surpassed a staggering 248 million streams on the world's largest music platform, Spotify.
'Epiphany' is a track from BTS's repackaged third studio album 'LOVE YOURSELF 結 'Answer''. Upon its release, the song immediately clinched the top spot on iTunes Top Songs charts in 72 countries, receiving immense love globally.
The song, which carries a message of self-love, is recognized for Jin's crystal-clear vocals, creating a silvery melody. Its compelling voice, beautiful melody, and profound lyrical expression have deeply moved fans worldwide.
Notably, 'Epiphany' has been a standout during concerts, filling the stage with just a piano and Jin's mesmerizing voice. Each performance has consistently received standing ovations from the audience.
In June of the previous year, BTS's album 'Proof' featured Jin's self-composed song 'Moon' and the 'Epiphany Jin Demo version.' Before the album's release, Jin teased fans on the Weverse community platform by sharing a photo with the caption, "Old version of Epiphany. It's a completely different song lol," sparking fans' curiosity.
The so-called 'Jinphany' version of 'Epiphany' captured fans' hearts worldwide, even without an official audio release. Despite being a 'CD ONLY' track, it topped the Genius Korea K-pop chart on July 12, 2022.
Over the past five years, global media have consistently praised Jin's 'Epiphany'. Bandwagon highlighted Jin as one of the Asian artists who has significantly influenced the 'LOVE MYSELF' campaign and has helped eradicate mental health stigmas. The British magazine TATLER also listed 'Epiphany' among the '9 BTS songs that even non-fans can relate to.'
According to 'chart data', which provides real-time updates on the global music market, Jin's 'Epiphany' has surpassed over 500,000 units in U.S. sales. As a result, 'Epiphany' has earned Gold certification from the Recording Industry Association of America (RIAA).
Even five years after its release, Jin's 'Epiphany' remains a song of healing and comfort, consistently cherished by fans. Not just for his looks, but as a vocalist, Jin epitomizes perfection, capturing the ears and hearts of fans and listeners alike.