Music
BTS Jimin Shatters Records with Solo Album 'Face': Fastest to Reach 700 Million Streams on Spotify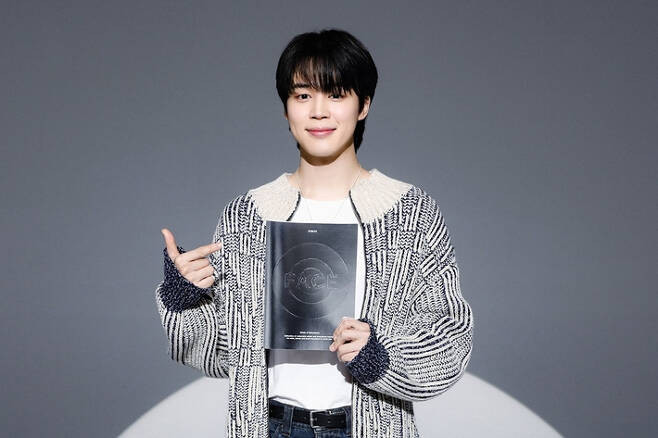 BTS member Jimin is making waves with his solo album, demonstrating exceptional popularity with an impressive streaming performance.
Released only 99 days ago, Jimin's solo album 'Face' has crossed the 700 million streaming threshold on Spotify, the world's leading music platform, as of July 1st (Korean time).
In doing so, Jimin has established the fastest record for reaching 700 million streams for a Korean solo artist's album, and simultaneously holds the quickest record among Asian solo artist albums based primarily in non-Western countries.
Following its release, 'Face' exploded with worldwide listeners' reactions, hitting 100 million streams within just 5 days and marking the start of an impressive music marathon. The title track 'Like Crazy' has played a pivotal role in this achievement.
'Like Crazy', which has previously claimed the top spot on the global Spotify daily chart as the first Korean solo artist, recorded approximately 6.63 million streams on its first day. In 2023, among global solo artist's songs, it holds the fourth-highest debut record following Olivia Rodrigo's 'Vampire', Bad Bunny's 'WHERE SHE GOES', and Miley Cyrus' 'Flowers'.
Despite being a Korean-language song from a non-English-speaking artist, Jimin's extraordinary performances have positioned him alongside global pop stars. He has achieved the number one spot on the Billboard main single chart, known as the 'Hot 100', a true testament to the popularity of pop music. Additionally, he broke the shortest record for a Korean solo artist's song, surpassing 280 million streams within just 98 days of release.
In addition to the original version of 'Like Crazy', the English version and the pre-released song 'Set Me Free Pt.2' are also contributing to the album's streaming numbers, each garnering over 150 million streams. This shows a balanced popularity of the tracks in the 'Face' album.
Meanwhile, Jimin, who has been extending the longest record of a K-pop solo artist on the global Spotify Top Artist daily chart for 108 days, ranked 105th on the Artist Weekly Chart (June 23rd - June 29th), marking a successful 15-week streak on the chart and setting another record for a Korean solo artist.
In the Korean Spotify Top Artist daily chart, he remained at the number one spot for 73 days, becoming the first and only solo artist to top the chart for 11 weeks. Following 'Like Crazy' at the top spot in the current Korean Spotify streaming rankings, all six tracks from 'Face' entered the top 10 for 23 days. With this, Jimin became the first artist to maintain all songs in the top 10 for three consecutive weeks.