Music
BTS Celebrates a Decade of Dazzling Success: A Look Back at Their Journey to Stardom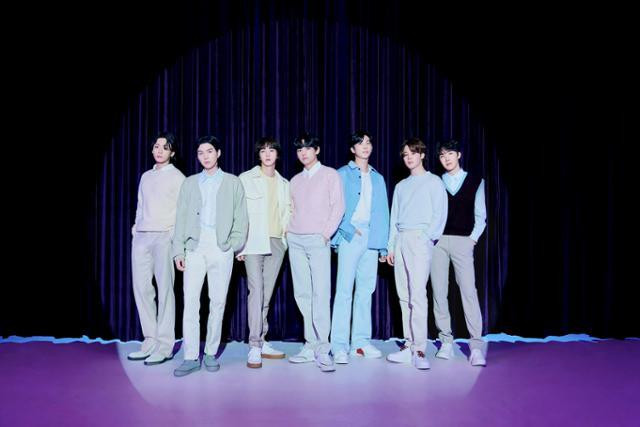 BTS, the globally renowned K-pop sensation, has reached an impressive milestone - their 10th anniversary.
On June 13, 2013, BTS burst onto the K-pop scene with their debut single '2 COOL 4 SKOOL'. Ten years later, their path to fame has been nothing short of meteoric. They've ascended the stairs of success steadily to not only become the leading group in K-pop but also a '21st-century pop icon', dominating the global music market.
The seven-member boy band made their ambitious debut with the title track 'No More Dream' from their first single. Sweeping both domestic and international newcomer awards, BTS paved the way for mainstream success with their third mini-album, 'The Most Beautiful Moment in Life, Pt. 1' in 2015. Prior to this, they had concluded the 'School Trilogy' series with '2 COOL 4 SKOOL', 'O!RUL8,2?', and 'Skool Luv Affair', delving into the theme of youth, a beautiful but anxious time, in 'The Most Beautiful Moment in Life'.
With the completion of their 'Youth Duology' via the fourth mini-album 'The Most Beautiful Moment in Life, Pt. 2', BTS spread the radiant energy of youth to their music fans and made their debut on the Billboard 200 chart, marking a significant milestone in their global popularity.
Since then, BTS's feats have rewritten the history of K-pop. 'Dynamite' marked the first time a Korean artist had topped the Billboard Hot 100, and 'Life Goes On' was the first Korean song to ever reach number one on the Billboard chart in its 62-year history.
Subsequent hits like 'Butter', 'Permission to Dance', their collaboration with Jason Derulo on 'Savage Love (Laxed - Siren Beat)', and with Coldplay on 'My Universe' have seen BTS top the 'Hot 100' with a total of six songs. They've also claimed the number one spot with six albums on the 'Billboard 200'.
In addition to their music feats, BTS has secured their global influence by being Grammy nominees for three consecutive years, performing solo concerts, winning the American Music Awards for five consecutive years, and Billboard Music Awards for six consecutive years.
Beyond the music industry, BTS has been spreading 'positive influence'. Having spoken as global youth representatives at the United Nations General Assembly three times in 2018, 2020, and 2021, they were also appointed as special presidential envoys for future generations and culture. In 2022, they became the first Korean artists to be invited to the White House, where they discussed measures to counter anti-Asian hate crimes with President Joe Biden, spreading a message of harmony and love globally.
▲ 'BTS PRESENTS EVERYWHERE'...Beginning of the Second Chapter Together
BTS has entered the second act of their career, encompassing both group albums and individual activities. Each member has been releasing music rich in their individual colors while also showing off unique charms in variety shows. Their recent release of the digital single 'Take Two' to commemorate their 10th debut anniversary once again topped global music charts.
'Take Two' encapsulates their gratitude towards their fans, ARMY, who've shared a dazzling decade with them, their appreciation for the love they've received, and their hopes to continue together. Marking their 10th anniversary, BTS has reset their starting line, and alongside them, their fans, ARMY, continue to stride with them.
BTS's 10th-anniversary commemoration event is extravagant, befitting their scale. Along with the release of their new song 'Take Two', the BTS 10th Anniversary Festa (2023 BTS FESTA), to be held both online and offline under the slogan 'BTS PRESENTS EVERYWHERE', plans to paint the world in purple hues.
On the 17th, the grand finale 'BTS 10th Anniversary FESTA @ Yeouido' will unfold at the Yeouido Hangang Park. BTS has prepared a variety of booths for the public to enjoy, and they've scheduled events like '5 PM, This is Kim Namjoon' with RM and a 30-minute fireworks display set to BTS's hit songs and narrated by Jungkook at 8:30 PM.