Music
[BTS 10th Anniversary Special] A Decade of Dazzling Achievements: The Birth of BTS' 'Love Yourself'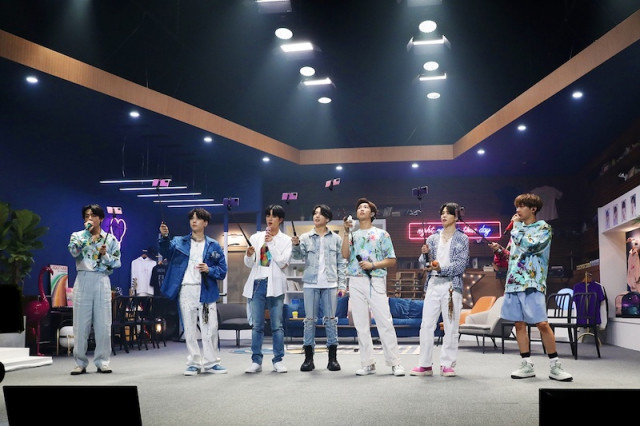 The sensational K-pop group, BTS, is set to celebrate their 10-year anniversary on June 13th. The accomplishments of BTS over the past decade can without exaggeration be deemed the most brilliant history ever made since the inception of the K-pop genre. BTS is indeed writing the brightest and the best chapters in K-pop history. This article reviews the path that BTS has walked over the past ten years and ponders the future trajectory of K-pop in the wake of BTS, in a two-part special series.
◇ The Luminary Journey of 'Firsts and Bests' - The Path Walked by BTS
BTS has blazed a trail in K-pop history that no other artist has traversed. As of 2022, they have bagged 70 grand awards in South Korea alone. Since 2017, they have consistently scooped awards on the Billboard platform, solidifying their international standing. After clinching the 'Top Social Artist' award at the 2017 'Billboard Music Awards', BTS revealed at a press conference that their next goal was to make it to the Billboard 'Hot 100' chart. Just three years later, in 2020, their track 'Dynamite' not only entered the 'Hot 100' chart but also snagged the prestigious number one spot - a first for any South Korean artist.
The 'Hot 100' chart is a global benchmark for popular music, based primarily on the U.S. market. Starting with 'Dynamite', the majority of BTS' singles such as 'Life Goes On', 'Butter', 'Savage Love', 'Permission to Dance', and 'My Universe' have topped the 'Hot 100'. Over the past decade, they've set the record for having the most songs top the Billboard main singles chart 'Hot 100'. As the first Korean artists to perform at the 'Billboard Music Awards', 'American Music Awards', and 'Grammy Awards'-considered the big three music award shows in the U.S.-they've met over 120,000 fans at concerts held at the Wembley Stadium. On Japan's Oricon chart, they're the first foreign artists to reach number one in the total sales category. The accolade of being the '21st Century Beatles' emerged from their consistent record of firsts and bests.
◇ Propelling K-pop from 'Subculture' to Mainstream Culture
One of the most revolutionary aspects of BTS' illustrious records is their role in elevating K-pop from a minor genre in the global music market, dominated primarily by American pop, to mainstream status. The major genre in world music is 'pop', typically referring to American pop. Pop from other countries is prefixed with a specific term, like 'K-pop' for Korean pop and 'J-pop' for Japanese pop. Songs with non-English lyrics are tagged as 'non-English speaking'. K-pop has thus been perceived as a very minor genre loved only by a specific fandom. BTS has staged a revolutionary disruption of this traditional order.
In 2020, when BTS' 'Dynamite' was released, it amassed 33.9 million streams and 300,000 sales within a week in the U.S. alone, effortlessly shattering the record set by Taylor Swift three years prior. This accomplishment is far beyond the reach of a specific fandom. It's a testament that BTS has risen to the status of music that the whole world sings along to.
When BTS won the Billboard Music Awards in 2017, the BBC described their success as a 'victory'. The British broadcaster highlighted the history of the K-pop market, stating that K-pop, a genre that emerged in the 1990s, has been steadily producing new groups and aiming to break into the global music market. It added that BTS' recent win was a victory for the entire K-pop genre, which had long been trying to penetrate the American music market.
Jeong Deok-hyun, a pop culture critic, said, "BTS's status in K-pop is almost unrivaled. In fact, the term 'K-pop' used to reflect a very Korea-centric mindset. It wasn't a term called out by foreigners, but rather a label that we attached ourselves." He went on to evaluate, "Since BTS, K-pop has become a term that is not just called out by us, but also widely recognized and used by foreign countries."
From 'Love Yourself' to World Domination: The Power of BTS' Message
However, BTS did not begin their career as superstars. Their journey started much like any other group from an entertainment agency. Debuting in 2013 with "No More Dream", they began a steady ascent with a Rookie of the Year award, but it wasn't until the release of "Love Yourself" in 2017 that they experienced explosive global popularity. One must ask, what brought BTS from their humble beginnings to their current status?
Many experts point to the consistency of BTS' message. From their debut track, the members have been involved in writing most of their songs. In their "School Trilogy," they expressed the rebellious years of anxious teenagers. "The Most Beautiful Moment in Life" depicted the intensifying emotions of youths in their twenties. As one listens to BTS' albums in order, the members' growth unfolds like a panorama. Music lovers are naturally drawn to the emotions encapsulated in an artist's music, and the same can be said for BTS.
If BTS had randomly shouted out 'Love Yourself' after experimenting with various concepts, they probably wouldn't have received as much attention. 'Love Yourself' was the catalyst that galvanized their genuine growth into a force to be reckoned with. BTS propagated their 'awakening', a maturity born from a turbulent adolescence and agonizing love, to the world. Their heartfelt message moved people, spreading as a 'positive influence' that changes the world.
At the 75th UN General Assembly in 2018, BTS' RM emphasized the 'Love Yourself' message. As he spoke the words, "No matter who you are, where you're from, your skin color, your gender identity - speak yourself," the hashtag 'Speak Yourself' spread worldwide on social media platforms. Standing up against issues like racial discrimination, violence, and minority rights was a scene rarely seen from domestic idol groups.
Pop culture critic, Jeong Deok-hyun, noted, "The reason why BTS could have a global fandom is because of 'empathy'. They greatly stimulated empathy towards the sense of alienation and the flawed systems that the younger generation experiences." He analyzed, "The artist-like aspect of expressing their thoughts through their music brought about a global empathy."
◇ A Unique Level of 'Communication' with the ARMY
The fan club, ARMY, is an integral part of BTS' growth. The way BTS built rapport with their fandom was rather unique for the 2010s: through active use of social media. While most idols of their time and before aimed for polished communication, BTS chose a different path. Their chosen platform was Twitter. Though Twitter is now a significant promotional tool for K-pop idol groups, it was largely regarded as legacy media at the time. BTS interacted intimately with fans by using unique tweets. The 2012 tweet of 'Gomurye' by Suga still brings laughter to fans today.
Even after their rise to global stardom, their communication experiments continued. They engaged with fans through various online platforms such as YouTube, Twitter, and Instagram. It's uncommon for ARMY to say the joke often heard in K-pop fandoms: "They've become distant after becoming superstars." Even during the COVID-19 pandemic, BTS pioneered online concert culture with events like 'Bang Bang Con', meeting fans virtually. 'Bang Bang Con 21', held in 2021, set a record with 2.7 million concurrent viewers.
Suga stated at a press conference in 2017, "Using SNS is very natural for us. It's important to do it sincerely... above all, doing it pretentiously is not communication. We also have a lot of fun. That's why people who don't know us get interested." The sincere effort of the members to engage their fans led to the creation of 'ARMY', arguably the most powerful and largest fandom worldwide.