Music
BTS Jungkook's 'My You' Clinches Top Spot on Tokyo FM's 'Fan-Voted Weekly K-Pop Ranking' for Second Consecutive Week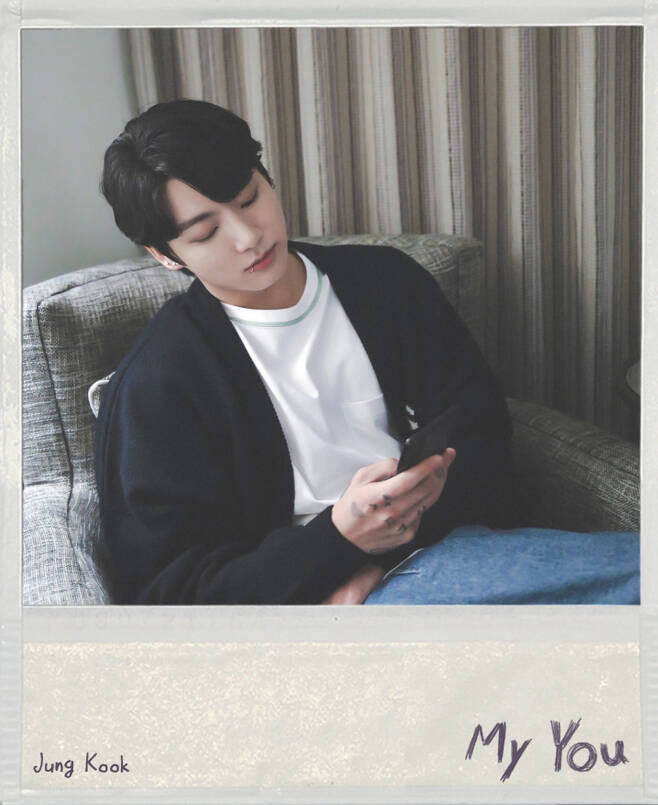 BTS member Jungkook's self-composed song, 'My You', has secured the number one spot for the second week running on the 'Fan-Voted Weekly Popular K-Pop Ranking'.
'My You' by Jungkook achieved the top spot with a 30.04% voting rate in the 'presents POP-K TOP10 Friday' poll conducted by IDOLCHAMP and Japanese radio program Tokyo FM from May 29th to June 4th.
Despite being a freely available tribute song not featured on any paid music platform, 'My You' has demonstrated its appeal by claiming the number one spot for two consecutive weeks.
Following Jungkook in first place were Kang Daniel's 'Joy Ride' (25.54%) in second, Jimin's 'Like Crazy' (12.59%) in third, Chen's 'Before the Petals Fall' (11.43%) in fourth, ONEUS's 'ERASE ME' (3.50%) in fifth. Rounding out the top ten were Jisoo's 'Flower' (2.27%), SEVENTEEN's 'Sun Wukong (Super)' (1.83%), Dreamcatcher's 'BONVOYAGE' (1.67%), Jooheon's 'FREEDOM' (1.60%), and TEMPEST's 'Wild (Dangerous)' (1.27%).
The song that secures the top spot in the 'Fan-Voted Weekly Popular K-Pop Ranking' gets special mention and focus during the radio broadcast every Friday. It will also be highlighted on the official website and various media outlets.
'My You' is a self-composed song that Jungkook personally produced, wrote, and composed in honor of BTS's ninth anniversary in June last year.
'My You' mesmerizes listeners with its tranquil melody, blending Jungkook's melodic pop vocals and sweet timbre. The lyrics also incorporate messages from fans that Jungkook received during a personal broadcast on his birthday, making it especially meaningful to fans worldwide.
Moreover, the song showcases the exquisite emotional resonance of 'emotional craftsman' Jungkook, bringing a refreshing, entrancing addictiveness.
'My You' has surpassed 33 million views on BTS's official YouTube channel, BANGTANTV. The day Jungkook released 'My You' on YouTube, it ranked first in 'Most Viewed Videos Worldwide', second in 'Popular Music Videos Worldwide', and first in 'Popular Videos in the US'. It also trended in 53 countries, proving its remarkable global popularity.
In addition, 'My You' and 'Jungkook' ranked first and second, respectively, in popular search terms on Melon, South Korea's largest music site, stirring significant interest and discussion both domestically and internationally.
Previously, Jungkook also gifted fans with his self-composed song 'Still With You' to mark his seventh year since debut.