Music
Just Six Songs! BTS's Jungkook Breaks Through 2 Billion Streams on Spotify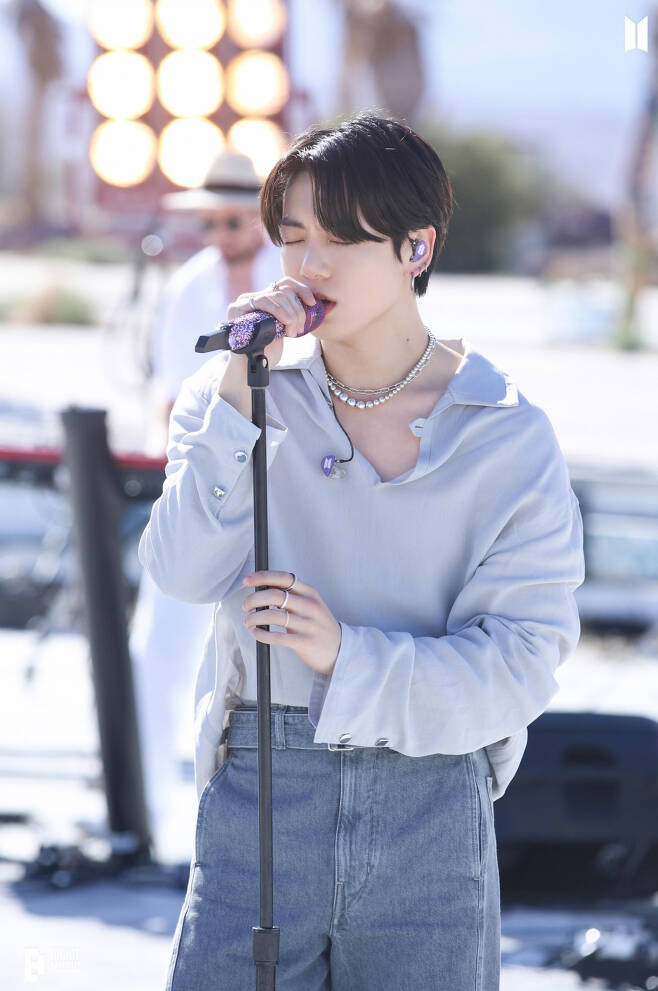 BTS's Jungkook has crossed the 2 billion stream mark on Spotify, the world's largest music streaming platform, lighting up his popularity.
The 'World Music Awards' (WMA), known as the European Billboard, highlighted Jungkook's monumental achievement through its official account, stating, "While fans are eagerly waiting for his solo album debut, BTS's Jungkook has surpassed 2 billion streams on Spotify with just six songs!"
Jungkook surpassed 2 billion streams with just six songs: 'Dreamers,' the official soundtrack for the '2022 Qatar World Cup,' 'Stay Alive,' the webtoon OST, collaboration track 'Left and Right,' and his solo tracks 'Euphoria,' 'My Time,' and 'Begin.'
With 'Left and Right' alone, Jungkook achieved the fastest 600 million streams ever by a K-pop solo artist, and he's on the brink of reaching 500 million streams with 'Euphoria.' Moreover, with 'Dreamers,' he set the record for the most streamed song by a K-pop solo artist in 2023 with 100 million streams, and at the time of its release, it broke a new record by debuting at number 2 on the Spotify Global Chart, the highest rank for a solo song by an Asian artist.
Recently, Jungkook set a new world record by achieving 1 billion streams in the shortest time as a K-pop solo artist with just three songs on his Spotify account: 'Dreamers,' 'Stay Alive,' and 'Left and Right.' This achievement was officially recognized by the 'Guinness World Records.'
In addition, Jungkook's Spotify account broke through 7.4 million followers, the fastest ever for an Asian solo artist, and recorded the highest number of monthly listeners ever for a K-pop solo artist at 23,728,594. Furthermore, Jungkook has shone in the role of 'record maker' of 'the fastest,' 'the best,' and 'the most' by topping the 'Most Streamed K-pop Solo Artist' in Spotify's official year-end wrap-up 'Top K-pop Artists of 2022.'