Music
BTS Set to Ignite their 10th Anniversary FESTA: A Testament to Their Unrivaled Presence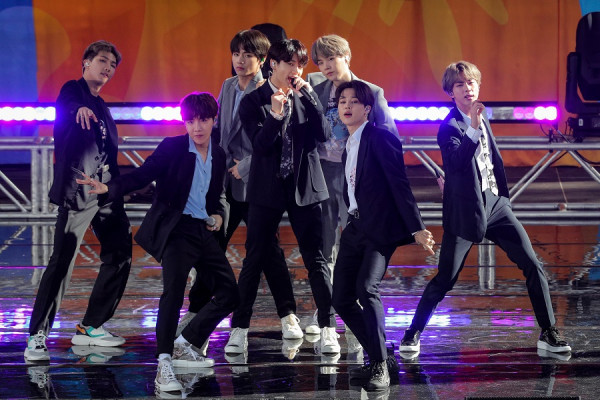 The group BTS is set to celebrate their 10th debut anniversary with a FESTA event that promises to be more special than ever.
Every year, BTS commemorates their debut date of June 13 with the 'BTS FESTA,' a celebration shared with fans. Despite the members' military enlistment disrupting their full group activities, this year marks their 10th anniversary since their 2013 debut, promising a grand celebration.
On May 31, BTS alerted fans to the official commencement of '2023 BTS FESTA' by posting a calendar on their official SNS. From May 31 to June 17, they will release various content spanning about two weeks.
The first announcement is the release of a new song. They will release the digital single 'Take Two' on June 9. 'Take Two' is a fan song that sincerely conveys the poignant feelings and stories BTS wishes to share with fans to commemorate their 10th anniversary. Suga is on board as a producer, and both RM and J-Hope participated in the song creation.
BTS unfolds the days they have walked and will walk with their fandom 'ARMY' through the theme 'Take Two.' If their debut in 2013 was the first beginning, this song conveys the message that all the past ten years and the second act that BTS will proceed towards was all possible because there was always ARMY.
Also, befitting the slogan 'BTS PRESENTS EVERYWHERE,' BTS is collaborating with Seoul City to light up the entire city in purple. According to Big Hit Music, from June 12 to 25, major landmarks in Seoul, such as Sebitseom, Namsan Seoul Tower, City Hall, DDP, and World Cup Bridge, will be lit in purple. They have prepared various events, enjoyable activities, and sights in many places throughout Seoul, including Yeouido.
Especially on June 17, a special festival will be held in the Yeouido area. This festival, held in the Han River Park in Yeouido, is expected to brilliantly decorate the finale of this FESTA as the main event of the '2023 BTS FESTA,' including fireworks.
Moreover, the moves commemorating BTS's 10th debut anniversary are on a different scale. As they have enhanced South Korea's reputation and contributed to promoting K-pop globally, being 'global superstars,' a 10th-anniversary commemorative medal and 10th-anniversary commemorative stamps were made.
According to the Korea Minting, Security Printing & ID Card Operating Corporation, over 10,000 first commemorative medals, amounting to a sales volume of 6 billion won, were sold, recording the highest performance among the commemorative medals ever issued by the Corporation. Consequently, the Corporation plans to produce the second commemorative medal and release it this year.
The reaction to the commemorative stamp was also hot. The Postal Service launched a pre-sale on May 22, prior to the release of the commemorative stamp on June 13, and 120,000 sheets consisting of ten stamps each were sold out within 3 hours.
Meanwhile, BTS, which debuted on June 13, 2013, with the release of their first single album '2 COOL 4 SKOOL,' has been receiving heated love in the global music market, such as erecting the golden tower of the first place in the U.S. Billboard 'Hot 100' and sweeping the three major U.S. awards. Although they are currently on hiatus due to military service, the members are continuing their successful activities, receiving good results and reviews for their solo albums.
In particular, to mark their 10th debut anniversary, BTS members are becoming 'real ARMY' themselves. Jin, who enlisted last December, was appointed as an instructor in the 5th Infantry Division in Yeoncheon, Gyeonggi Province, in January of this year, and J-Hope, who enlisted early last month, completed his basic military training in the 36th Infantry Division in Wonju, Gangwon Province, and was also selected as an instructor.
RM's enlistment within this year is also confirmed, and Suga, Jimin, V, and Jungkook are also scheduled to fulfill their military duties sequentially.