Business
Kakao Entertainment Spearheads Global Invasion with K-pop Powerhouses like IVE, aespa, and NCT
With prominent fourth-generation girl groups like aespa and IVE, top female soloist IU, and global fan favorites NCT and EXO, Kakao Entertainment has been laying the groundwork for a significant global expansion.
In late March, Kakao Entertainment became the major shareholder of SM Entertainment, acquiring about 39.9% (9.5 million shares) of the company. This marked the start of their aggressive plan to penetrate the international market, leveraging their robust artist lineup.
After acquiring the giant K-pop label SM Entertainment, Kakao Entertainment is now focusing on global business expansion for artists under its music labels Starship Entertainment, IST Entertainment, and Edam Entertainment.
IVE Launches Global Activities, with Cravity and WOODZ Embarking on First World Tours
IVE has solidified its position as a rising music queen after achieving a four-hit streak with the double title tracks 'I AM' and 'Kitsch' from their debut album 'IVE' IVE'. Now, they are turning their eyes to the global market. They are set to release their first Japanese album 'WAVE' on May 31, marking the start of their global activities. Not only in Japan, but they also plan to distribute their music globally and conduct marketing and promotions in North America through Columbia Records, a partner of Kakao Entertainment.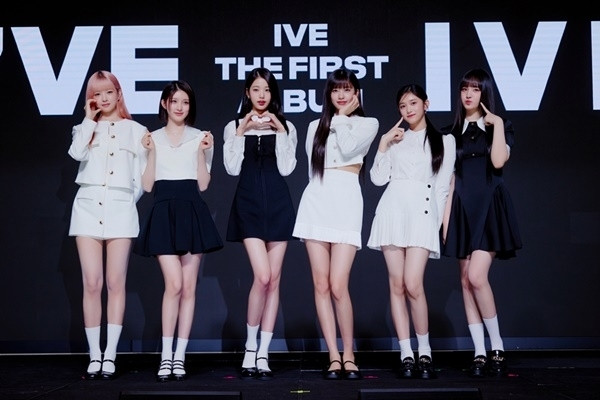 They are also increasing their chances to meet their global fans offline. Following the fan concert 'From The Queens' held in Seoul and Japan last February, they plan to conduct an Asian tour to meet fans directly across Asia in June and July.
THE BOYZ will release their second full album in Japan on June 13. It's their first local album in two years. They are also planning to meet fans during their second world tour 'THE BOYZ Second World Tour: GENERATION' starting in Seoul from May 1 to 21. The tour will continue in various parts of Japan, aiming to strengthen their global fandom.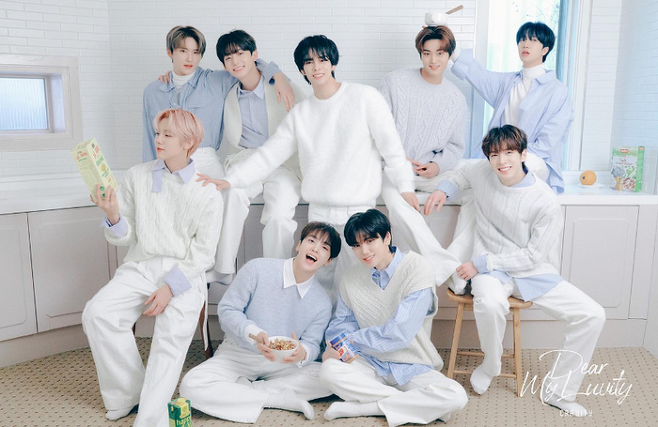 Cravity and WOODZ are also attracting attention as they plan to hold their first world tours this year. Starship's Cravity will host its first world tour 'Masterpiece', starting in Seoul in May and moving to Tokyo and Osaka in Japan, and then six regions in America.
WOODZ has launched his first world tour '2023 WOODZ World Tour WE' since moving to Edam Entertainment. Starting in Seoul, the tour will continue in Jakarta, Kuala Lumpur, and Manila in Asia, and Lima, Santiago, and São Paulo in South America until August.
Kakao has also announced plans to comprehensively support the overseas tours, promotions, and album releases of K-pop artists under its labels through a management system built via Kakao Entertainment America. Thus, there is keen interest in their performance in the North American market.
SM, with aespa and NCT DREAM at the Forefront, Synergizes with Kakao Entertainment for Global Strategy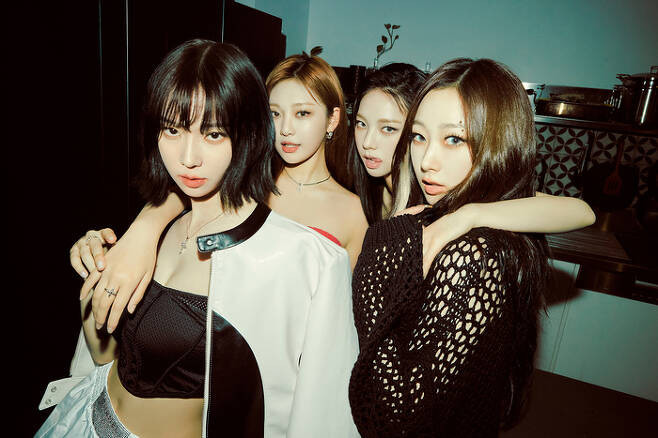 In March, Kakao and Kakao Entertainment acquired a stake in SM, and the three companies are currently concretizing business cooperation plans. SM artists are also gaining momentum in their overseas activities, with expectations building for the synergies they will create.
SM has announced a busy schedule for aespa and NCT this year. According to SM's Q2 concert lineup, aespa will continue their global concert 'aespa Live Tour 2023 SYNK: HYPERLINK' until June.
On August 5-6, aespa is set to perform at Tokyo Dome, often referred to as the 'holy ground' of concerts in Japan. This marks a significant milestone, as they are the fastest foreign artists to debut at the prestigious venue. Additionally, as brand ambassadors, aespa is also set to grace the red carpet at the 76th Cannes International Film Festival.
NCT DREAM is currently on their second world tour, 'The Dream Show 2: In Your Dream'. Following concerts in seven cities across North America, the tour will continue to Manila and other parts of Asia in April and May, Seoul in June, and South America in July. NCT DREAM also plans to release a full album in the third quarter.
Despite the sudden enlistment of member Kai, EXO is planning a comeback with their 7th full album. Other upcoming releases include Wendy from Red Velvet's second mini album, SHINee's Onew's repackaged album and Key's second mini album, Girls' Generation's Taeyeon's fifth mini album, NCT's fourth full album, EXO's D.O.'s second mini album, and the debut of two new groups.
Kakao's acquisition of SM is expected to accelerate its 'Beyond Korea' strategy to leap as a global company. One of the core subsidiaries of 'Beyond Korea', Kakao Entertainment, has demonstrated competitiveness in webtoons, web novels, dramas, and movies, but it has been perceived as lacking strong music IP and artists.
Now with the powerful force of SM, Kakao Entertainment is expected to collaborate with SM on various aspects, starting with featuring and collaborative music releases per label to global management business.
An industry insider remarked, "Kakao Entertainment's strength is music distribution. With partnerships with leading overseas music distribution platforms like YouTube and Spotify, Kakao Entertainment is expected to focus on expanding its global influence, such as pioneering the North American market."