Music
ITZY Announces Outstanding Comeback Title Track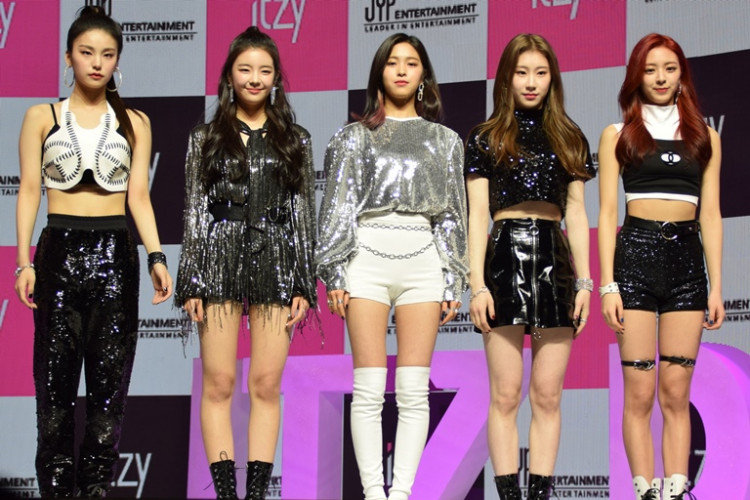 Previously rumored for a July comeback, JYP's ITZY announced on July 31 at midnight KST that their newest album will be made available on August 17.
ITZY also released teaser posters and videos across SNS and social media channels that surely added more excitement to the fans. The South Korean girl group also went on revealing their title track called 'NOT SHY' together with the physical album [Allkpop].
ITZY PRE-ORDER

신나라 https://t.co/3cllzskCx9
핫트랙스 https://t.co/5H6eZI2Efz
YES24 https://t.co/hNDzvGScyj

TITLE TRACK "Not Shy"

2020.8.17 MON 6PM#ITZY #있지 @ITZYofficial#MIDZY #믿지#NotShy#ITZY_NotShy

— ITZY (@ITZYofficial) July 31, 2020
The teaser poster hints towards ITZY's unique comeback that features only a lone supply store in the middle of nowhere. Moreover, the grainy vintage-like badass poster reveals their Tarantino – a western film-inspired concept.
ITZY released an opening trailer video for 'NOT SHY,' where members Lia, Yeji, Chaeryeong, Ryujin, and Yuna boasted their signature confidence as they walked through a deserted town. The trailer depicts the ladies' walk as what "girl power" really looks like. Notably, each of their faces is printed on "WANTED" posters taped on walls that seem to be announcing: "being badass comes with a price."
The trailer concluded with an intense chase scene in the desert, as the members drove off and drifted their way to stop what looked like a villain's getaway truck. The finale had the femme fatale pointing their guns at the bad guys, leaving them wondering what's going to happen next. The cliff-hanger ending made the fans ask for more, sparking more excitement for their idol's forthcoming album.
Both poster and trailer hint toward a cinematic approach from ITZY. Using inspirations from "Tarantino" films and Western film genre, the girl group promised more rarities and spectacles in store for their beloved fans.
According to Hellokpop, ITZY shows its everyday growing global and domestic influence as the ambassadors for KTO (Korea Tourism Organization). Their role marks another fantastic feat for the band as they continue to rise as one of the current top girl groups of the K-pop music scene.